Who are the people behind Midland Lead?
You'll enjoy dealing with the Midland Lead team. Customers say we're easy to work with and tell us we really know our product. As the UK's only lead manufacturer to offer machine cast lead, rolled lead and sandcast lead, we work with people in lots of industries, particularly construction, healthcare and heritage.
Behind-the-scenes expertise
There's a lot of expertise at Midland Lead. Many of our personnel have been in the business for twenty or more years. So if you need to talk to someone about lead-lined boards for the medical industry, or a particular thickness of lead sheet, or about how we make our sandcast lead, you can. That's the benefit of having all that knowledge in-house.
For us, lead is a bit of a passion. We care about what we do for you – and how we do it. The production processes we follow are so meticulous, and the checks we put our products through are so stringent, that we work hard to get every order absolutely right.
Working with you
We establish strong relationships with our customers, based on:
Giving you the quality and type of lead product you need at competitive prices.
Understanding your needs. Whether you know exactly what you want, or you need a little help, we'll make sure you get the right lead product and support.
Familiarity – it's a close-knit team and our people like it here. We enjoy working with our customers, so you'll get to know us and enjoy dealing with us too. We try and tailor our service to our customers as much as we can, f.e. when supplying Point of Sales material or marketing support.
Meet the Midland Lead team
Here are just some of the names you'll get to know at Midland Lead:
Management team
Our management team, headed by Boudewijn Tuinenburg keeps Midland Lead working to the same impeccable standards – giving you the best lead product range and price, and exemplary customer service.
Operations team

Our operations team, led by Mike Woods, includes our factory specialists – the talented people who make the lead we sell. We'd like to introduce you to some of them:
Rod Layland, specialist steelworker, since 2005:
"Although I'm not involved in the actual manufacturing of lead sheet, my expertise is much appreciated by the company and customers. My jobs here have been very varied: from making safety guards to steel skips, to designing moulds for lead ingots."
Shane Baker, lead-bonding workshop operative, since 2007
Martin O'Reilly, Direct Machine operative, since 1983!
Ricky Smith, sandcast specialist, since 2013
Sales team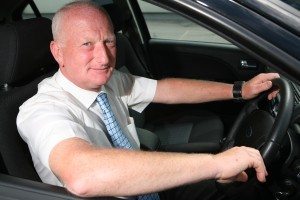 The sales team, managed by Kirsty Woodward can deal with up to 100 orders a day! Here are some of our staff, you'll probably be dealing with:
Claire Burchell, sales office manager, since 2016
Stephanie Machin: customer sales support, since 2016:
"I love the interaction with the customers. I like to talk to customers, listen to their issues and resolve them as soon as possible. And customers know that I will get my teeth into their query and they'll have an answer promptly.

I like working for Midland Lead because we're a 'small' company. I know we are quite big in the market place, but in the office we are really working as a small team where we all have to link with one another to get the job done."
Dave Woolley, business development manager Export, with expertise in healthcare lead applications, since 1983!
Then there's our on-the-road sales team. They travel approximately 250,000 miles every year, going to see our customers!
Midlands and North Wales: Kyle Hazeldine
North East: Paul Farmer
Looking after you…
Our office staff all have direct access to our customer relationship management (CRM) system, while our on-the-road team have your account and order information available on their tablets. So whenever you call, and whoever you call at Midland Lead, we'll be able to check your details and give you the information you need.
Just give us a call on +44 (0) 1283 224 555 and we'll give you the help you need…