Midland Lead's professional accreditations
You expect certain reassurances when you buy lead. In particular, you need to know that the lead you buy has been made to industry-leading standards, in an environmentally responsible way.
Meeting the highest standards of lead manufacture
From our British Standards and British Board of Agrément (BBA) certification to our internal quality control measures, Midland Lead gives you those assurances. And we give you more…
BBA approved machine cast lead
Midland Lead is certified by the BBA – Certificate No: 86/1764. This gives you these key assurances. Our machine cast lead:
Complies with Building regulations where applicable
Is independently assessed with regards to technical and chemical specification
Is subjected to spectro-lab analysis to ensure it meets the required standard.
Lead manufacturers have to work hard for BBA certification. In fact, we're re-assessed every six months to ensure we continue to meet the BBA's required standard.
BBA accreditation matters
The BBA is the UK's major approval body for new construction products and installers. So BBA approval assures you that our machine cast lead has been rigorously and impartially assessed. It also gives you a 60-year guarantee:
Durability – when correctly installed, the durability of the product will be at least equivalent to that of rolled/milled lead, with an ultimate life in excess of 60 years.
CE marked machine cast lead
Our machine cast lead also comes with CE mark BS EN14783 showing that it is a fully supported metal product to be used for roof coverings and for claddings or linings.
CE marked, BS accredited rolled lead
Our rolled lead has been produced in accordance with BS EN 12588 and comes with CE mark BS EN 14783:2006 – 'fully supported metal sheet and strip for roofing, external cladding and internal lining'. Our rolled lead has a 50-year guarantee when correctly installed.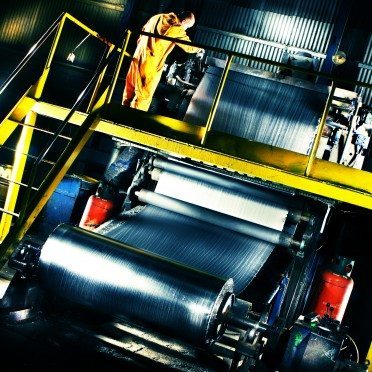 Sandcast lead – made to impeccable standards
Traditional sandcast lead is not governed by any professional codes or accreditations. But here are four key assurances for you:
See it for yourself – call us on +44 (0) 1283 224 555 to request a free sample of our sandcast lead
See our sandcast lead production process. Arrange a trip to our purpose-built sandcast lead workshop and see the rigorous care and attention to detail that goes into making our traditional sandcast lead.
See where our sandcast lead has already been used, including high-profile projects at Cardiff Castle and Keddleston hall in Derbyshire. Our sandcast lead has helped preserve the look and integrity of some of the UK's finest, oldest buildings.
See what our customers have said about our sandcast lead.
Complete reassurance
Midland Lead brings you even more assurances of the quality of our product and service. Take a look down this list for an overview of professional bodies that are working with us:
NHBC – National House Building Council
The NHBC is a non-profit distributing company that reinvests all its income in improving house building quality to protect homeowners. Representatives from the NHBC regularly inspect our production processes to ensure our lead sheet meets their standards.
LABC Warranty – Local Authority Building Control Warranty Launched in 2007
LABC Warranty works in partnership with Local Authority Building Control (LABC) to provide you with complete support for your structural warranty and building control needs. We've recently been given the advice that our machine cast lead will be accepted under the LABC warranty scheme.
Premier Guarantee
Premier Guarantee is one of the UK's leading providers of Structural Warranty and Insurance Services. Since 1997 the organisation has been providing its clients with some of the most innovative competitively priced and above all secure Structural Warranty solutions available on the market. We are very pleased with the recent approval for our machine cast lead from Premier Gurantee.
SRP – Society for Radiological Protection
One of the key aims of the SRP is to promote the science of radiation protection in the fields of medicine and the nuclear industry. Midland Lead works closely with the SRP and its members to ensure our customers are well apprised of relevant information concerning radiation protection through the use of lead sheet and lead-lined boards. Radiation case study

NFRC – National Federation for Roofing Contractors
The NFRC is the voice of the UK roofing industry. It represents more than 70% of the roofing industry (by value), making it the largest roofing trade association. Midland Lead is very proud to be part of the NFRC network and support the roofing trade members. From 2014 onwards, Midland Lead will be joining a variety of NFRC events.
The Builders Merchants Federation (BMF)
The industry's leading authority on the building supply chain, BMF helps to smooth the relationship between merchant, supplier and contractor.
The National Merchant Buying Society Limited (NMBS)
Midland Lead is a supplier to the NMBS – a successful buying group for independent builders, plumbers and hardware and timber merchants in the UK.
Roofing Training Groups in England, Wales and Scotland
Midland Lead is working together with some expert roofing training institutes, actively supporting the roofing industry's drive towards a fully qualified workforce.
Find out more
P.S. Did you know the Lead Sheet Association (LSA) is not an independent body within the lead sheet industry, but solely funded and working on behalf of rolled lead sheet manufacturers?
If you're looking for truly independent advice, why not speak to us. We manufacture all types of lead…
Give us a call on +44 (0) 1283 224 555