Working with you in all of these sectors
Midland Lead has the expertise and the manufacturing capability to give you whatever kind of lead you need, for whatever kind of job you're working on. That includes specialist applications like sandcast lead for heritage projects, lead sheet for the construction industry or lead-lined boards for the healthcare sector.
So what's your sector?
Lead products for the construction sector
The construction industry has always known it. But now everyone else is starting to believe…
Lead is the cleanest, greenest building material on the market.
Lead is hardwearing. It maintains its good looks over decades, even hundreds of years, and it is 100% recyclable. As the UK's only lead supplier to offer all types of lead to customers in the UK and overseas, Midland Lead can meet your requirements wherever you are, whatever you're working on.
Find out more about our comprehensive range of lead products for construction projects…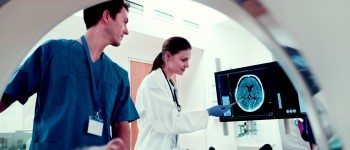 Radiation protection for the healthcare sector
Due to its high molecular density, lead is regarded as one of the most reliable barriers against dangerous ionising radiation.
Midland Lead is an expert in radiation shielding and supplies a range of lead shielding products from pre-fabricated lead-lined boards to lead doors and bricks, used in hospitals, veterinary practices and dental surgeries.  Adaptability is one of our key strengths. We can supply our products in precise thicknesses and dimensions which is just one of the reasons why we work on healthcare projects all over the world.
If you want to work with us directly, just get in touch. (We're happy to tender for projects too.)
Find out more about how lead is helping the healthcare sector…
Lead products for the heritage sector
Sandcast lead is our most traditional product. We're one of the very few sandcast lead producers in the country – and the only truly independent manufacturer – not a manufacturer/contractor. That means our sandcast lead is competitively priced.
Making sandcast lead is a bit of an art form and a bit of a science. Everything has to be perfect – the smoothness of the sand bed, the temperature of the molten lead, and the speed with which it is poured and smoothed out. So we rely on our exceptional craftsmen to get it right.
Find out more about the sandcast lead process and discover two very famous buildings now using Midland Lead sandcast lead…