Midland Lead Support Diversity in the Workplace
Derbyshire based lead sheet manufacturer, Midland Lead, is proud to sponsor this years BMJ Industry Awards that champions the sector's most outstanding brands, merchants and people.
With three main categories and individual awards up for grabs, Midland Lead is sponsoring the very first Diversity Award as part of the People Awards category. The Diversity Award has been introduced to reward those companies in our industry that proactively support personal development opportunities, diversity and well-being of their employees to encourage positive change.
Winners will be revealed at the award ceremony on 17 May at The Brewery in London, where all the sponsors, finalists and organisers will gather to celebrate those shortlisted companies and individuals.
Midland Lead has a strong manufacturing heritage and value their highly skilled workforce that create a range of machine-cast lead products for UK and global construction. Last year the company celebrated 35 years of lead sheet manufacturing and were featured in the end of year Parliamentary Review.
For more than 35 years, Midland Lead has produced over 600,000 tonnes of lead sheet used in construction sites in the UK and overseas and distributed through a network of builder's merchants. Over the last 18 months they have seen their team rise to 50 and, the company's high levels of customer service is their priority, but they couldn't deliver this without the support and commitment of employees at all levels.
Diversity in the workplace is something that Midland Lead support throughout their company and they encourage other companies to do the same. Lynn Street, Sales and Marketing Manager, is also a director of the initiative Women in Roofing and champions diversity in all its forms;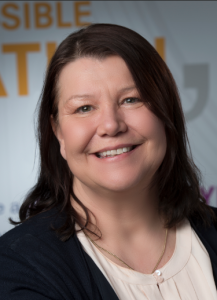 "Sponsoring the very first Diversity Award within the Peoples Awards category is a real honour and it's a great addition to the BMJ awards this year. Here at Midland Lead we know that businesses, large and small, depend on people that work in them, especially within the construction industry, and recognising their contribution is something that we value within our own business.
"Diversity in the workplace is about avoiding stereotypes and ideals around job roles and finding the right person can often mean that there is a level of flexibility required from the employer. The National Federation of Roofing Contractors (NFRC) latest report confirms the skills shortage in the roofing sector will reach an all-time high within ten years. With this in mind I feel strongly that construction companies and builders merchants need to be more open to encouraging people from all backgrounds in their recruitment processes to help address this.
"Despite the strides of progress women have made in recent years, the Office for National Statistics data and other industry surveys show that of the 2.3 million people working in the construction industry, only 296,000 of these are women. And of those women that are employed within the construction sector, there is also concern around retention and career progression, as discussed in a Women in Merchanting Round Table discussion that I attended in February.
"Gender shouldn't ever play a part in career choice and women should not feel restricted to applying for certain jobs, and men to others. It would be amazing to welcome more women into the industry to help address this balance, especially at an early stage in their career.
"That's why we believe strongly in providing flexibility and encouraging people to self-select into the most appropriate role. In this sense, diversity is about employees recognising where they thrive and for us to be able to offer the resources that allow them to find the right role for them – regardless of stereotypes – because we know everyone is different.
"Encouraging a new and diverse workforce can start at a very early stage in peoples career choices and this is why we support eighteen colleges in the UK. Not only do we supply lead products and tools, we also provide advice to support the real-world learning of future roofers. We invite students from all backgrounds to our facility so that they can see first-hand how our lead is manufactured while educating them about best practice in handling lead, compliance with health and safety and product-specific guidelines.
"This collaboration is helping to build a strong future for the industry and, along with the colleges recruitment processes attracting a wide range of students, encourages diversity as barriers are broken down from typical stereotypes, to ability.
"We also work with specialist recruitment companies for the majority of our administration and office-based roles, and with Jobcentre Plus for operators' vacancies within factory. We attend Jobcentre Plus job career days and advertise our vacancies with them which attracts a wider range of people with many different skills and backgrounds.
"We are proud to have such a strong and diverse team here at Midland Lead. We know that you can have the best product in the world, but without the right people, you won't get far."