Midland Lead at 35! We look at the people, the products and the performance that make us who we are
Celebrating an anniversary is always a good time to reflect on what you've achieved.  But it's also important to look forward and plan for the future. Having been in business for 35 years and still as a family-owned company, we are proud to remain true to our traditional lead roots. But we are also committed to moving with the times and embracing what new technology can bring.
Our team has unrivalled expertise and is the core of who we are. Some of them have been with us from 'day one' and a great many for over 20 years. At a time when continuity is key we have been spotlighting some of our long-serving members and have plans to continue to celebrate their contribution to Midland Lead throughout the year.
Over the 35 years we have produced over 600,000 tonnes of lead sheet which has been used in construction sites both here in the UK and overseas. Our dedicated team now totals over 50. But there is no room for complacency, the construction industry is having its ups and downs and the 'lead replacements' come and go but as the saying goes 'nothing beats the real thing'.
Often an unsung hero, lead is a key part of ensuring any roof is water-tight, and much, much more. Throughout our time in business, we are honoured to have supplied lead to prestigious projects such as Hampton Court Palace, Quarr Abbey and Dover Castle, as well projects all over the world, from Australia to Qatar. And it's not just construction where our lead is used but it is also used by hospitals, veterinary and dental practices and research laboratories where it plays a major part in radiation protection.

Our people make us who we are
We're proud to have such a strong team here at Midland Lead. You can have the best product in the world, but if you don't have the right people, you won't get far. The combined knowledge and experience of our 50-strong team really is priceless, and this is demonstrated through those who have been with us for many years.
Recently, we celebrated Martie O'Reilly stepping down from full time work after joining the company at the very beginning – 35 years ago (read more here). Another team member who has been with us from the start is our sales expert Dave Woolley who has amassed 35 years.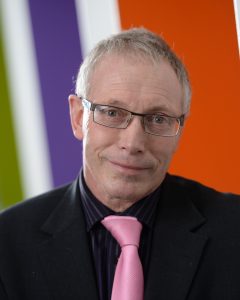 "I have seen massive growth within the company during my time at Midland Lead," remarks Dave, who started his career with us working from a single office building back in 1983. 'We now work on a 12-acre site and where we used to only supply to the construction industry, we now provide lead across all different sectors, from healthcare to heritage, and also export lead internationally."
Dave says the company's strong infrastructure and the variation of his role have all been key to his extended stay at Midland Lead. Over the last six months, he has also been heavily involved in our successful initiative to support construction colleges across the country. "I get a huge amount of satisfaction from speaking to the young people entering our industry. With colleges facing cuts all the time it's good to know we're doing our bit to help and I hope, by doing so, we are building great relationships between the next generation of workers and manufacturers."
We also have a number of staff across departments who have worked at Midland Lead for over 20 years each: John Haywood (operator Yard and Warehouse), Paul Farmer (regional sales manager) and Phil Venning (operator kettles and DM) (from left to right). Without these people – and all of our staff – we wouldn't be able to move forward with the outstanding reputation we have built up over the years.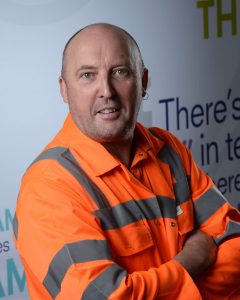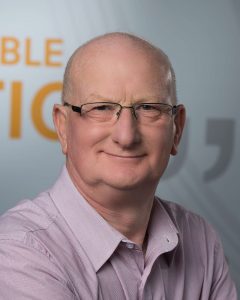 Operations co-ordinator Andy Summer, who has risen through the ranks from starting as a factory operative to now managing production planning, operations and logistics, recently entered his 22nd year at Midland Lead. Andy commented that with 20 years behind him he is still excited about what the future holds. "Working for a family-run business is fantastic because stability is key but so is exploring different revenues for the future. My son Nathan has also recently joined the company, working in the factory like I did, so it'll be great to see what's next for him as well as for Midland Lead."
Why lead is irreplaceable
Our products continue to be as popular today as they were 35 years ago. That's because there's nothing quite like lead. In a market where lead alternatives are continuing to be introduced, what makes lead so special? Firstly, its durability is second to none. Our products are guaranteed for 60 years, but in reality lead can last for up to 200 years.
Secondly, when looking to build with sustainability in mind, lead is the ideal green material, as it can be recycled over and over again. Our lead is made from 100 percent recycled material, so there is little impact on the world's natural resources. With the continuing increased focus on green credentials you could say that lead's time has come again.
However, it's not just the lead itself that is eco-friendly – we are dedicated to minimising our impact on the environment across the manufacturing process. We have taken on the challenge of looking at ways of reducing our energy consumption and are supporting a research project that is looking to identify the most energy efficient process with a lower CO₂ footprint than any competing process for lead sheet production. 
The next generation
We – like many in the construction industry – are concerned about the dwindling numbers of new entrants looking to train in skills such as roofing. We've been supporting Leeds College of Building for several years now, providing lead sheet and ancillary items free of charge to help students experience 'real' materials. In fact, this year we've teamed up with colleges around the UK to provide them with the same support (read more here). As part of our partnership with these colleges, we invite them to our manufacturing plant to witness how lead is made, as well as providing a workshop on best-practice advice.
Continuing to provide students with access to lead is a key commitment for us, and we will be looking for further colleges to support. We also hope to be involved in other apprentice initiatives, such as Redland's Apprentice of the Year competition, which we have sponsored recently for the second time in a row.
The family team is fully involved in the day-to-day running of the company, with Boudewijn Tuinenburg as Managing Director leading the development and growth, working alongside his partner Francoise Derksen as marketing & HR manager. Both have been with the company for 14 years and have been key to the company's success.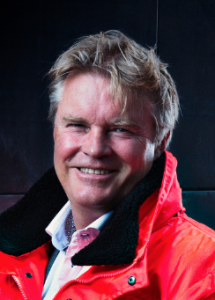 Boudewijn comments: "Excellence in our customer journey is of paramount importance to us. For over 35 years we have worked hard to provide our customers with exactly what they need."
We'd like to extend a big 'thank you' to you, our customer, for your support over the years. Our aim is to continue to develop our processes, both in terms of manufacturing and customer service, to ensure you receive the best possible experience from Midland Lead, for the next 35 years and beyond.