Midland Lead Sponsor Women in Roofing Conference 2019
Since Women in Roofing was founded five years ago, the initiative has hosted a number of events throughout the country and Midland Lead is proud to sponsor this year's conference in Birmingham.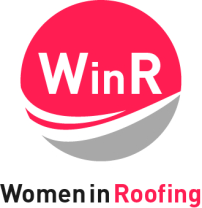 Women in Roofing (or WinR) is an initiative that pro-actively promotes skills and diversity in the roofing industry. Since its formation in 2014, Women in Roofing has worked with a wide range of organisations and trade associations to help drive positive change and create a unified message to inspire future generations across the sector.
This year's conference will take place on 24 June at the Vox Conference Centre and is set to be a sell-out event. The focus of the event will be around "Choosing Change" and will offer delegates the opportunity to take part in workshops, listen to inspirational speakers and also join in with networking opportunities.
Lynn Street, sales and marketing manager at Midland Lead is also a director of Women in Roofing commented: "Midland Lead has always been a proud supporter of and advocate of encouraging diversity within the roofing and construction sector, we are proud to announce that we are sponsoring this year's Women in Roofing conference in June.
"Along with some great keynote speakers, Women in Roofing attracts a number of professionals from every corner of the roofing and construction sector. This event is set to be one of the biggest conferences hosted by Women in Roofing and we look forward to meeting with like-minded organisations. Speakers and delegates will get the opportunity to share best practice, challenge stereotypes and discuss the future landscape of a diverse construction sector."
Midland Lead recently sponsored the very first Diversity Award as part of the People Awards category at this years BMJ Industry Awards. This was a great stride forward in highlighting the positive impact of having a strong and diverse workforce within the construction sector.