Come and join a Wonderful Workplace
Here at Midland Lead, our high levels of customer service and innovation are values that we pride ourselves on, and we couldn't achieve that without the support and commitment of our employees at all levels.
People are at the heart of our growth and development plans and with the help of the whole team, we are continuously making proactive changes to help Midland Lead become one of East Midland's employers of choice.
We are currently looking to recruit four more operatives over the next few months who will receive full training, career, and pay progression and be part of a great company. We took the chance to speak with three people who have been through our training program and seen how we can help them get to where they want to be.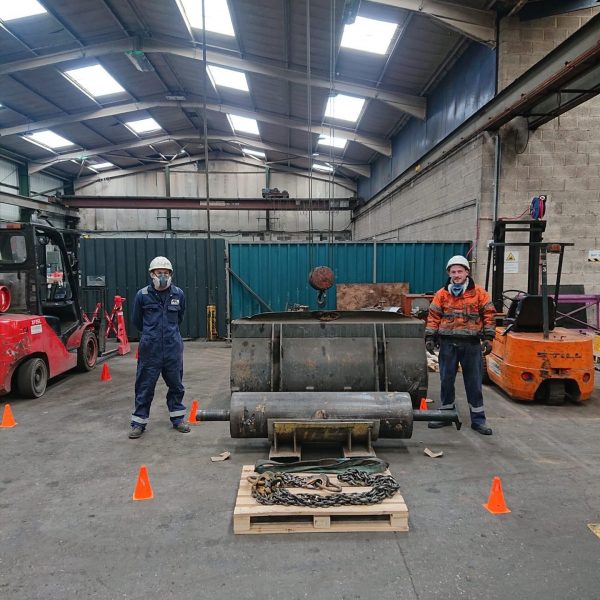 Marcus Dolan is a Maintenance Technician who joined us as an Operative back in 2016 he said that he really enjoys working as part of a wider team; "One of the best things about working at Midland Lead is the fact that you can progress to any area of the business.
"Before I even attended an interview, I was given a tour of the manufacturing facilities and offices, and that's when I decided I really wanted to work here. Not long after I started in production, I was given the opportunity to gain new skills. I soon gained forklift truck 5 tonne and 12-tonne licences, and a cherry picker licence. I then went onto several other courses including JCB and overhead crane, confined spaces, and excavator training.
Midland Lead never hesitate to enable us to learn, and these are skills that I will always have. Now I work in Maintenance, but I am also trained in all areas of operations which makes my job really interesting, and I never get tired of learning. The team I work with is also great and Midland Lead is the best company I have ever worked for. Since I started it's changed so much, and it keeps changing for the better as we are always asked what we would improve, and they listen."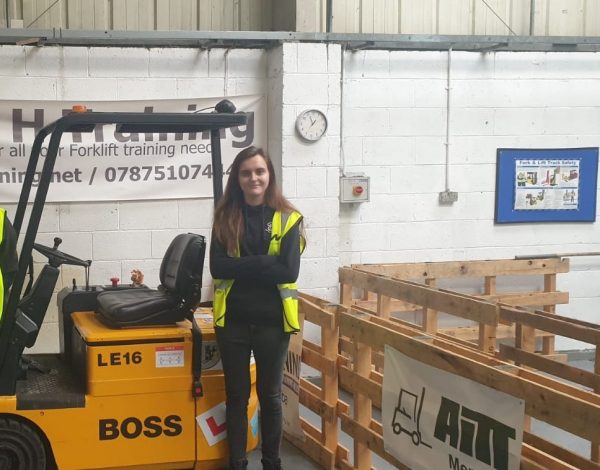 Gemma Mulcahy joined us as a Level Two Administration Apprentice in 2018 and started in the sales office. As a quick learner she progressed to Level Three as a Customer Service Specialist and now she is at the end of her apprenticeship course, she has become a valuable member of the team; "When I started at Midland Lead I had no real work experience, but they were really supportive and I quickly felt like I was working as part of a forward-thinking company that supported its staff every step of the way.
One thing that stands out here at Midland Lead is they offer training in any area of the business to anyone who wants to learn and progress. Last year we were short-staffed due to self-isolation, and I was keen to help as much as I could. I began to work in Operations as an extra pair of hands and then started to help operate the weighbridge and gained my fork-lift truck licence. I loved the fact this work was challenging and physical, now I have completed my apprenticeship course I have moved permanently to Operations because I have a keen interest in the manufacturing process. The next move for me will be to learn more about health and safety along with how to operate all the equipment. For me, job progression is a major thing and I know I have a really great career ahead of me at Midland Lead."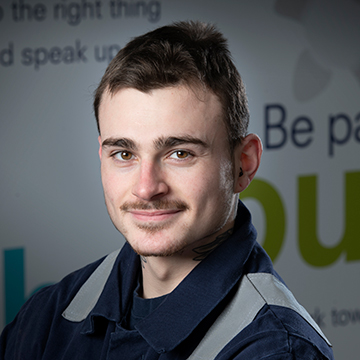 Guy Lorraine is an Operative and joined us in January 2021 on a temporary contract with Infinite Recruitment. He said that Midland Lead offers so many great opportunities; "Since I started earlier this year, I am now really pleased to have a permanent role here and one of the first things that I was encouraged to do, was to gain my counterbalance forklift truck licence.
The work here is constant and physical, and time just flies as we are always doing something different. When I started, I thought I would just be on a production line, but it's not like that at all. There are lots of opportunities for me to gain new qualifications so I can work anywhere within the business and the management are all so approachable, I feel part of a bigger team. Even as an Operative I know what the plans for Midland Lead are for the future and that makes me feel really valued."
Working at Midland Lead offers job security and the opportunity to learn and every person that works here plays an important part in the business.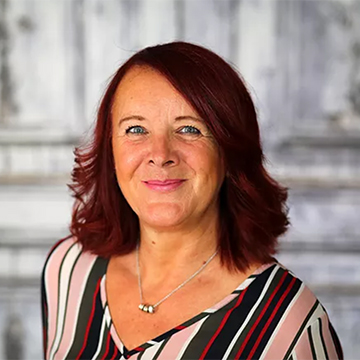 Janet Johnson, Managing Director of Infinite Recruitment has worked with Midland Lead on their recent recruitment drive, and she added; "As an independent recruiter our main focus is to support the local community, so working alongside Midland Lead on their recruitment for Production Operatives is a real honour.
From the beginning, Francoise and Steve allowed me to spend time with them and understand the company culture and what they offer employees. Their pay progression initiative is a really attractive proposition for potential candidates. Successful recruitment is based predominately around cultural fit, values and ethics and if we get that matched with clients and candidates, it helps with the retention of valued employees.
One of the most recent candidates, who has now gone permanent with Midland Lead said to me 'You have changed my life, you gave me a chance and now Midland Lead has given me and my family security and a career, it truly has changed my life.' For us, that's one of the best things we could hear from someone.
In a nutshell Midland Lead don't just offer ordinary Production roles, they have full-time guaranteed careers on offer and they genuinely care about every single employee regardless of position."
Following consultation with all our staff, we introduced a pay & progression plan to help train people in different areas of the business and recognise individual strengths. The progression plan helps people engage in their future with the opportunity to learn more and earn more.
Job rotation and upskilling people helps to keep people interested in different areas and it also improves our Health and Safety culture.
We are excited about our future and seeing people grow through the business. If you'd like to apply, get in touch with Jan or Bobbi from Infinite Recruitment.