Supporting Future Roofers With Positive Training Experiences
In our continued commitment to supporting the next generation of sustainable roofers and as part of our drive to tackle the increasing skills gap in the construction industry, here at Midland Lead we have been working with colleges across the country to supply them with lead sheet for training purposes.
Since we started working with roofing colleges across the UK in 2012, the feedback we have received has been positive and motivating for everyone involved. We have worked with and supported hundreds of future roofers with raw materials and tools as well as hosting visits to the factory.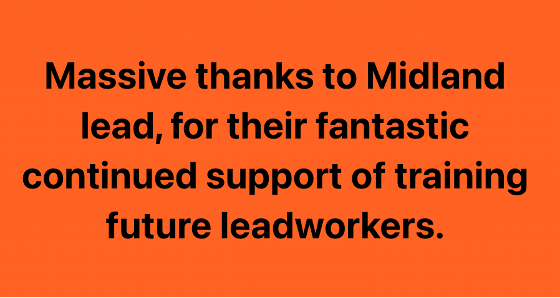 From Devon to Dundee the packages we provide are designed around enriching the students' hands-on experiences of learning how to use lead in roofing. Clive Coote from Eastern Region Roof Training said, "Without Midland Lead's support, we would not be able to train the future generation of roofers." Many students go on to secure apprenticeship roles with the skills they gained at college, and this is what drives us into helping as many colleges as possible.
As the only UK lead manufacturer to supply BRE approved machine cast lead sheet, we are able to provide experiences above and beyond the provision of materials.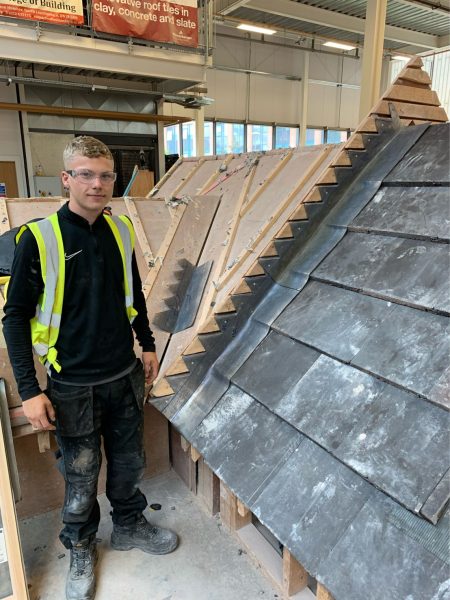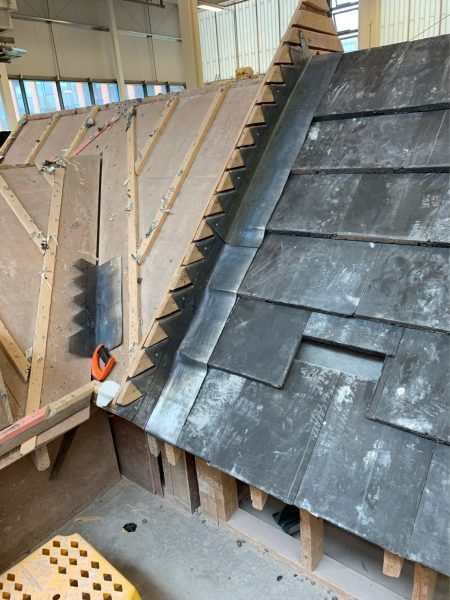 Dale Yates, Roofing Lecturer at Leeds College of Building recently shared some of his students work on LinkedIn and finds the support offered invaluable: "This is a great example of single-step flashings to an abutment using Midland Lead on a single lap tile project using the superb Wienerberger flat grey Calderdale tile from yet another great first-year student coming through the ranks in RST at LCB. Thank you for the continuing support."
Lynn Street, who has been behind the training initiative since the start, believes backing the colleges is an important investment. She adds, 'By supporting colleges we're highlighting the durable and dependable nature of lead to the next generation of roofing contractors. With more and more lead replacement products entering the market it's vital that students are fully informed about lead's unique properties, and the fact that it really can't be replicated. Introducing authentic lead products early on in an apprentice's career expands their skill set and secures a future for traditional lead work.
"As a manufacturer and supplier of lead it is vital that companies like Midland Lead are doing their bit to bridge the skills gap and help the construction industry as a whole. Making these links between companies and institutions helps to do just that.  As the future buyers of construction materials, forming relationships with the prospective workforce, and making them aware of lead as a sustainable and durable product, is so worthwhile for the future of our trade."
By its very nature, lead is the most sustainable roofing material and our support for colleges and apprenticeships reinforces this message, not only is lead's impact on the environment less than alternative roofing products, but it is also the most versatile roofing product available.
As part of this support and the sustainable nature of lead manufacture, this means that nothing goes to waste. At the end of the term, when the lead has been used, we collect the scrap and recycle it.
If you would like to get in touch to find out how we can support colleges and training courses, please get in touch with one our Regional Sales team who will be happy to discuss how we can support our future roofers: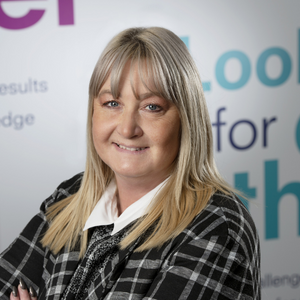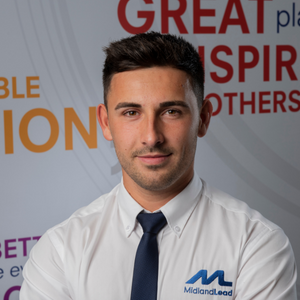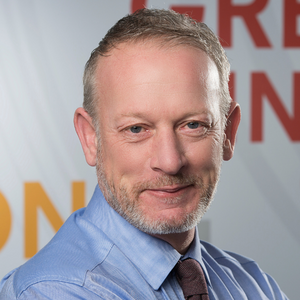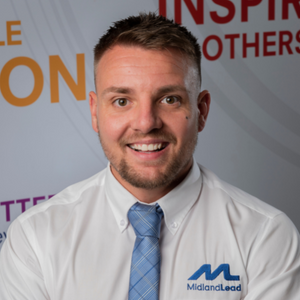 For any other areas, please contact our sales office: 01283 224 555
To find out more about some of the lead training courses available within a network of colleges we work with, please visit Training – Midland Lead