Staff Spotlight – Meet Shelley Lakin
We would like to introduce you to Midland Lead's Shelley Lakin, our customer relationship advisor who is often the person who you will speak to if you call the customer service team.
Shelley has been with us for a year and a half and we thought you might like to get to know her a little better, so we asked her a few questions to find out about what she enjoys in and out of work.
How would you describe your day to day job?
My job at Midland Lead is a varied role and at times can be somewhat challenging yet very rewarding. My favourite part of the role is speaking to customers and ensuring I deal with any queries promptly. When my customers are happy, I am happy. Often queries can be dealt with really quickly by just taking the time to speak to someone, and this makes my job very satisfying. Also, the big plus for me is that the team I work with are fantastic and they make my working day a very enjoyable one.
If you could swap your job for a day – whose job would you want?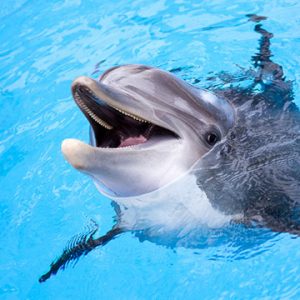 Some years ago I was lucky enough to take a holiday in Mexico and took a day trip to Isla Mujeres to swim with dolphins. This is one of the most amazing things I have ever experienced, to get up close and personal with these wonderful gentle creatures – I even got to kiss a dolphin! The people that look after these dolphins spend every day interacting with them and I was so envious, and it made me think; How do you actually land a job like this? Making peoples dreams come true would be a fantastic job – so yeah this is what I would swap for!
If you could learn something new what would it be?
My partner and I travel to Turkey twice a year, and this year it will be my 10th year of visiting this lovely country. Over the years we have met up with some wonderful Turkish people who we meet up with when we get the chance to visit. However, my Turkish is very limited and can, at times, make our conversations quite difficult. So, if I could learn something new I would love to be able to speak the Turkish language.
What is your favourite thing to do outside work?
My friends and colleague refer to me as being a bit of a foodie, as I love cooking – and eating it! I also enjoy gardening, but my holidays would be the number one thing and I try to pack in as many as I can!
What song describes you the best?
This would probably be "Don't Stop Believing".  You should never stop believing in the goals you are trying to reach.