Staff Spotlight – Meet Tom Lord
Midland Lead's Tom Lord is our North West Regional Sales Manager and has been with us since November 2018. Since he started with Midland Lead, Tom has developed some great relationships with customers. We thought you would like to meet him, so we asked him a few questions about what he does in and out of work.
How would you describe your day to day job?
I would describe my day to day job challenging but rewarding.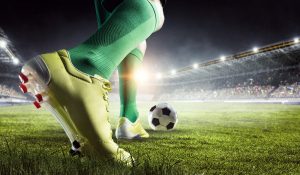 If you could swap your job for a day – whose job would you want?
I would love to still try my luck as a professional footballer or golfer so either Rory McIlroy or any Liverpool Football Club team member.
If you could learn to do anything new, what would it be?
I would love to be more hands on and practical, so I would definitely try and learn to be a roofer or an electrician.
If you could pick one superpower – what would that be?
Thor from Marvel, so any of his powers of strength, or Thunder!
If you could talk to a 15-year-old you – what would you tell them?
I would tell 'me' to be a lot more patient and learn to take more calculated risks, even if people didn't always approve. Sometimes you never know what might have been if you had just taken that leap in the first place. I would also tell myself to go into a skilled profession such as roofing.
If you spend 30 minutes with anyone – who would that be?
This would have to be Steven Gerrard. I would love to chat to him about all things football, his experiences including the ups and downs.
Finish this sentence: I once met…
…Paul Ince. I played against his son when I was younger. He played for Tranmere Rovers at the time and Paul Ince was watching on the side-lines with a cap over his face. Thomas Ince, who played premier league football, was very quick and I accidentally took him out when I was younger, injuring both him and me. I hobbled off and went over to him and his dad to apologise. He was amazing, didn't shout at me and said that Thomas needed toughening up. He then took a photo of us and carried on. Next year we played them again and he signed the photo he took the year before – top bloke.
Tell us 3 things most people at work don't know about you.
I played football at youth team level for Blackpool Football Club.
I was a professional golfer at 20 years-old.
I wouldn't know a third, I have pretty much told everyone all about me!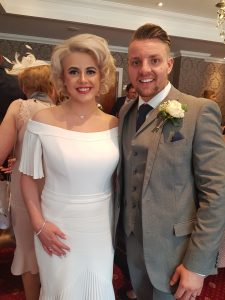 What is your favourite thing to do outside of work?
I love to workout outside of work and love to spend time with my new wife. I love all things sport from football to golf to snooker. I really like to meet up with friends and basically have fun. I'm not a big fan of staying in the house!