Staff Spotlight – Meet Martin Wall
Meet Midland Lead's Martin Wall. Martin is our Customer Relationship Advisor, and if you call us up he will be one of the lovely customer service people we have here who will be there to pick up the phone. We wanted to share a little more about Martin, apart from the fact he is great at his job and terrified of spiders.
How would you describe your day to day job? My job is varied and two days are rarely the same. I speak with customers to assist them with any queries and prepare quotes. We are a small team which means we are all able to assist each other to provide the best customer service possible.
If you could swap your job for a day – whose job would you want? I'd make a great Prime Minister, though I can't imagine any of my policies making it through parliament!
If you could learn to do anything new, what would it be? A new language. My partner speaks Hakka which is a Chinese language I am yet to master. We recently visited Japan over Easter and loved everything about it, so I am keen to give that a try. Or maybe Spanish as I love to holiday there.
If you could pick one superpower – what would that be?  Time Travel. First stop is The Cavern Club to watch The Beatles perform.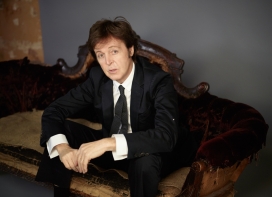 If you spend 30 minutes with anyone – who would that be? Sir Paul McCartney, I would love to listen to him talk about his time in the Beatles. If he used the time to sing an extended version of 'Hey Jude' I wouldn't mind either.
Finish this sentence: I once met… Gary Barlow, I did work experience with my local newspaper, and they asked if I would like to come along with them to interview him! It was just after Take That broke up and I asked if he still saw the other band members.
Tell us 3 things most people at work don't know about you. I used to run a drum and bass night, I only learnt to drive when I was 31 and I'm actually an introvert!
What is your favourite thing to do outside of work? Travel, I love to find new places to go on holiday.