Customer Spotlight: Sharland Roofing Limited
Business established: 1983
Head office: Swindon, Wiltshire
Number of employees: 25+
Branches: 1
Time working with Midland Lead: 15 years
Set up in 1983, Sharland Roofing Limited, formerly known as D & R Roofing, is an established roofing contractors firm situated in South-west England. With 35 years' experience in the industry the roofing contractors provide a wide range of services including pitched, flat, composite and green roofing as well as hot melt systems and leadwork.
The firm, solely based in Swindon, Wiltshire, has a permanent team of 25 employees who work alongside various sub-contractors to provide a wide array of roofing services. The specialist work they provide have made them a noteworthy workforce across the South of England.
From private, bespoke projects to working for major property developers and house-builders such as Charles Church and Barratt Homes, the roofing contractors cover more than 100,000 square metres of roof per year.
With this quantity of work to cover and the significance of their clients the quality of material supplied to Sharland Roofing has to be of the highest standard. This is why they have opted to work with Midland Lead's lead products for over a decade.
When the roofing contractors were contacted direct by a Midland Lead sales representative over 15 years ago the team at Sharland Roofing were so impressed by the quality and range of products, as well as the efficiency of the service, that they haven't looked back since. Today Lee Sharland, managing director of Sharland Roofing Ltd., believes that 90 percent of the milled and cast lead they use on-site is provided by Midland Lead.
Lee also explained that it is more than just the quality of the lead and efficient turn-around-time which has kept the relationship so strong between the two companies. "Midland Lead and Sharland Roofing share similar roots; they are both family-run businesses that started small and have grown to be successful, note-worthy companies in their sectors without losing that family presence."
The shared familial background and length of experience in the industry with Midland Lead contributes to the companies' personable ethos and connections they make with their clients. Always working to deliver a cost-effective service while still maintaining the care and consideration required to create first-class developments.
Lee points out the quality of the lead they use is essential when working on heritage and bespoke developments and Midland Lead supplies the perfect finishing touches, such as the lead roses and decorative motifs. Notable projects where Sharland Roofing have fitted Midland Lead's products include a Marlborough care home for Carter construction and a well-known shopping centre at Whitney.
Three generations of the Sharland line have grown Sharland Roofing to the successful heights it is at now and the connections they have made with manufacturers like us at Midland Lead means the future looks bright for the company, we look forward to seeing what the next decade will bring.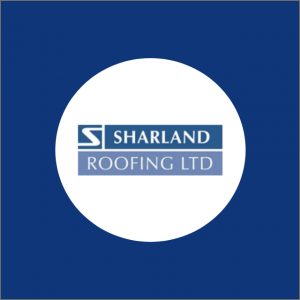 To find out more about Sharland Roofing Ltd. visit www.sharlandroofing.co.uk or email enquiries@sharlandroofing.co.uk