Proud finalists for two Burton Mail Business Awards!
On Wednesday the 19th of September, the 2018 Burton Mail Business Awards finalists have been announced… And Midland Lead is very proud to be in the line-up for not one but two award categories: Young Employee of the Year and Medium Business of the Year.
In place to highlight the best that businesses across East Staffordshire and South Derbyshire have to offer, this year will mark the 9th year running for the Burton Mail Business Awards. Companies and organisations with a significant presence in the area are encouraged to apply and to nominate their employees.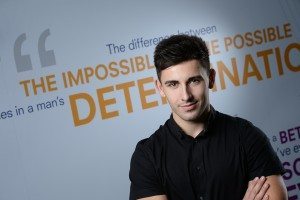 Kyle Hazeldine, regional sales manager for Midland Lead, is one of the finalists in the running for the highly competitive Young Employee of the Year Award. "We are immensely proud of Kyle, in the three years since he joined the Midland Lead family he has continuously shown himself to be a proactive team player, always going that extra mile to achieve the best result for both Midland Lead and our customers." HR manager, Francoise Derksen comments: "Right from the start we were struck by his hunger to learn and have supported him from tele-sales team member to his regional sales manager position today."
Midland Lead is also a finalist for the Burton Mail Medium Business of the Year Award, Francoise continues: "For a family-owned business based in Swadlincote, with a staff base of 50, Midland Lead has achieved an impressive reputation across the healthcare, construction and heritage sectors so we're really pleased to also have been recognised locally for the all the hard work our team accomplishes."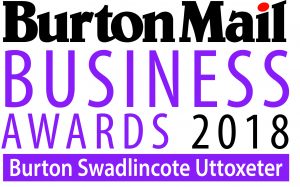 After judgement from a select expert panel, the winners will be announced in a special gala awards evening in the Pirelli Stadium in Burton on Trent on the 18th of October.
2018 has already proven to be a successful year for Midland Lead not only marking our 35th anniversary, but  also earning the title of Supplier of the Year from the h&b group earlier this month. We're all excited for the outcome of the awards next month and wishing Kyle all the best of luck. Keep your fingers crossed for us!