Lead glass for radiation protection
Our lead glass for radiation protection provides a guaranteed level of Gamma and X-ray radiation protection. It is used to protect professionals and patients in a wide range of healthcare, dentistry, veterinary and industrial environments where observation requirements demand superior visual clarity and light transmission.
Though the incorporation of lead oxide (up to 65% of the overall weight), our lead glass products achieve the necessary density to deliver radiological protection at a fraction of the thickness of standard plate glass. Along with little or no visual distortion, this has the advantage of providing exceptional visibility of patients undergoing diagnostic procedures or therapeutic treatment.
Examples of our lead glass for radiation protection applications include visibility panels in walls and doors to large mobile screens. They can be used in a variety of settings including X-ray, CT and radiotherapy areas, laboratories and control rooms.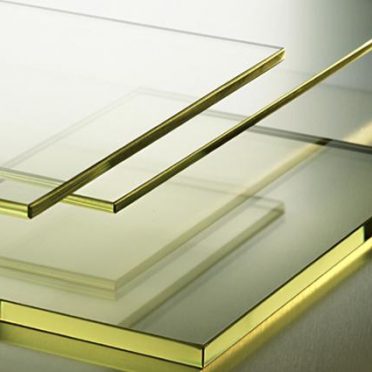 Quality guaranteed
Meeting the requirements of European standard EN 61331-2 our lead glass is manufactured to highest safety, quality and hygiene maintenance standards.
Our products
Cut to the required shape and size, we provide lead glass in a range of standard sizes designed to meet a wide range of typical radiation protection needs and environments.
Available in a range from 0.5 mm to 3.5 mm lead equivalencies (150kV) we can also provide lead glass with higher equivalencies upon request.
We also offer flexible custom size lead glass up to 2.75m x 1.35m. Please contact us directly to discuss your needs and we can offer advice and a suitable quotation.
Please see below technical information for our standard lead glass sizes.
Min thickness
Max thickness
Attenuation equivalent in mm Pb at a tube voltage of:
Max. weight
Max. Dimensions
(mm)
(mm)
80kV
100kV*
110kV
150kV
200kV
kg/m2
4.0
5.5
1.2
1.2
1.2
1.2
1.1
28
2,100 x 1000
5
7.0
1.5
1.5
1.5
1.5
1.4
35
2,400 x 1,100
7.0
9.0
2.1
2.1
2.1
2.1
2
45
2,400 x 1,100
8.5
10.5
2.6
2.6
2.5
2.5
2.4
53
2,400 x 1,100
10.0
12.0
3.1
3.1
3
3
2.9
61
2,000 x 1000
11.5
14.0
3.5
3.6
3.5
3.5
3.3
71
2,000 x 1,000
16.0
19.0
–
5
4.9
4.9
4.6
96
1,500 x 800
20.0
23.0
–
6.3
6.1
6.1
5.8
116
1,500 x 800
* No tube voltage according to EN 61331-1. Other tube voltages available on request
Glazing, finishes and customisation
Scratch / impact resistant
Sound insulation
Increase radiation protection for existing unitsPrivacy films
Polarized glass – for assuring privacy in adjoining patient areas
Double glazed units for fire protection – lead glass is not inherently fire resistant to UK standards so needs additional glazing to meet FR30 & FR60 requirements
LCD Glass – glass alternates between clear and opaque at the flick of a switch
A complete service
In conjunction with our radiation protection advisors, we have considerable experience in the assessment of radiological protection requirements and can provide an end to end service from risk evaluation through to product manufacture, supply and fitting.
Our customers find reassurance that our experience, competitive pricing and friendly customer service has made us a trusted supplier for many healthcare organisations and practices both in the UK and internationally.
How we can help? Give us a call on +44 (0) 1283 224 555 or email us at healthcare@midlandlead.co.uk to tell us about your requirements.