Choice and flexibility
Our lead cabinets are available in a range of designs for the safe holding and ordered storage of a wide range of radioactive materials. These include items used in nuclear medicine to industrial radiation sources.
We have a range of standard designs available and can also supply custom designs to provide a wide range of drawer and combination storage options to meet specific storage and radiation protection requirements.
We recommend the involvement of a Radiation Protection Advisor at an early stage. They will be able to evaluate the radiological protection requirements for given materials and advise on suitable protection measures including the thickness of lead required to provide a safe level of shielding.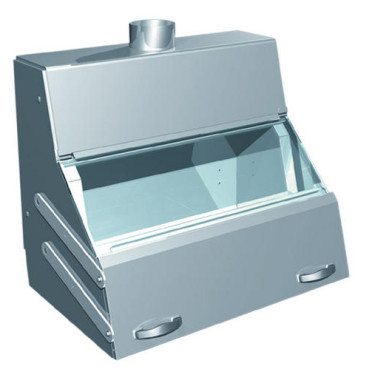 Key features of our lead-lined cabinets
Please contact us to discuss your specific lead lined cabinet requirements. Below is some useful information about some of our key features
All our cabinets meet the relevant standards for radiation shielding
Lead shielding is fully protected within steel so no exposed lead
Available in multiple standard lead shielding thickness
Can be fitted with lead glass inspection window and can accommodate cables
Locking doors and drawers with card slots for labels
Support up to 680 kg
Cabinets can be easily moved with a standard pallet jack
Built-in seismic anchor brackets
Coated with a durable powder-coat finish
Come with stainless steel tops
Can stand alone or in combination with other lead-lined or conventional cabinets
Our Products
2 mm lead shielded cabinet A
Approximate size 500 x 500 x 800 mm
Features:
Lockable
Robust and durable pull handle
Laminated finish throughout
Adjustable internal shelf
2 mm lead shielded cabinet C
Approximate size 800 x700 x 800 mm
Features:
Inspection window
Robust and durable pull handle
Laminated finish throughout
Electric fan and switch gear
1.3 mm lead transit case for a mobile dental X-ray head E
Approximate size 350 x 350 x 900 mm
Features:
Lockable
Inspection sections and Internal compartments
Robust and durable pull handle
Wheels for easy movement
Laminated finish throughout
2 mm lead shielded cabinet B
Approximate size 600 x 300 x 800 mm
Features:
Lockable
Robust and durable pull handle
Laminated finish throughout
Adjustable internal shelf
2 mm lead shielded cabinet D
Approximate size 400 x 400 x 600 mm
Features:
Lockable
Inspection window
Robust and durable pull handle
Laminated finish throughout