Midland Lead Work with ACAS on Their Positive Commitment to Staff Development
Here at Midland Lead, we have been working closely with ACAS and East Midlands HR consultancy LoatesHR to implement positive change to ensure the wellbeing of staff.
Our high levels of customer service are our priority and we pride ourselves on this, but we couldn't do that without the support and commitment of our employees at all levels.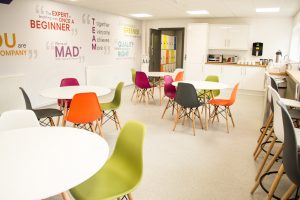 Recognising the need for continuous positive change, we adopted a long-term strategy for improving the environment and working practices here at Midland Lead. We started working with ACAS in 2015, which lead to a series of meetings with staff to share ideas and find out their experiences of working here at Midland Lead. This helped us to fully understand the priorities around staff wellbeing from every angle and in 2016 we started to roll out these changes, including designing and developing a new canteen, breakout area and shower facilities. We have received some great feedback from staff since these changes were made.
As part of our longer-term strategy, we repeated the process in 2018 and focused on pay and benefits, again to find out what the priorities were for employees, rather than being dictated to from management. Taking recommendations from employees facilitated by ACAS and LoatesHR, a new pay and benefit structure was introduced earlier this year.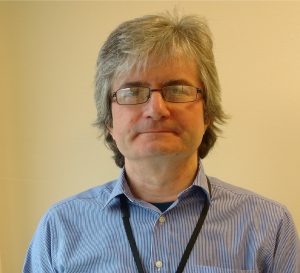 Richard Clifton, a senior advisor and collective conciliator at ACAS who worked closely with Midland Lead, explained why it is important to listen to employees and encourage better internal communications; "The whole idea of taking recommendations from employees and being prepared to implement the outcomes is both brave and positive.
"At Midland Lead it is very clear that employees are at the heart of the company's growth and development plans and that the management team are committed to making pro-active changes to improve the working practices, not just in the short term. Midland Lead were keen to engage with employees at every level, and they are a great example of how our hands-on advisory work can help organisations get to where they want to be by supporting their employees.
"Employees are more likely to speak outside of the organisation, rather than directly to management, and it is paramount that we understand what people think – assuring confidentiality at every step of the way. Not many organisations are prepared to go through this process at all as it is never a short-term fix. Change is an active ongoing process and I have been really impressed with the commitment shown by the management team at Midland Lead and also the openness of employees."
To help us present and implement the new pay structure we engaged LoatesHR, a local consultancy who have been instrumental in helping us to present changes to staff. Sarah Loates, owner of LoatesHR, was involved form the beginning and she explained; "We love working with such a forward-thinking business as Midland Lead. This is a company that has strong core values that centre around its people and we are proud to support the team on their journey to becoming an employer of choice. For a number of years, Midland Lead has put employee engagement at the heart of its people's strategy, and they continue to show real commitment to being able to drive ongoing positive changes for its employees."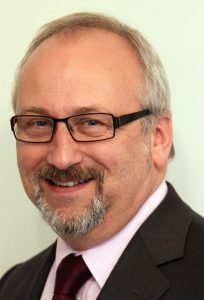 Bruce Sayers, an independent reward consultant brought in by LoatesHR to assist with the work, added: "Just under 12 months ago I was asked to assist Midland Lead with a review of their employment pay and benefits. Initial work involved reviewing the current arrangements and establishing what improvements might be required to make the employee offering more competitive. It was agreed that employees should be consulted before any final recommendations made and this was done through a number of interactive workshops. These were conducted by Sarah Loates and I before a final set of recommendations was presented to Midland Lead in November 2018.
"When I get involved with an employer one of the things I look for is to understand how committed they are to making changes that will be of value to their staff. From the initial discussion I had early on with Midland Lead, it was clear that not only should changes benefit the business, but they were committed to ensuring their employees were listened too and that their views were taken into account when considering what pay and rewards policy changes Midland Lead should prioritise. I was really happy to be involved with Midland Lead and it's great to see that the proposed changes are being rolled out already."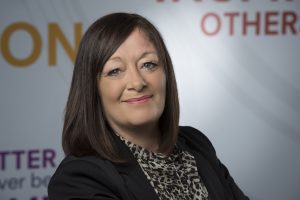 Shelley Lakin, customer relationship advisor at Midland Lead was really pleased that her views were taken into account during this process and felt that the management team valued the feedback from all staff members; "This process has been a great experience and asking us for our views on what changes we would want to see was so refreshing. Initially when we were asked to take part in a series of workshops, I was a little apprehensive and didn't think that a company would listen to what changes the staff would like from them. But Midland Lead did and the consultants really took on board what we had to say – without prejudice. I've never known a company do this before as it's usually the management team that would advise us on what changes they want – not those of the staff."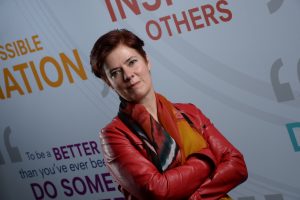 Francoise Derksen, HR manager at Midland Lead concluded; "The support of ACAS, Bruce Sayers and LoatesHR have been pivotal in helping us to make significant and positive changes to our working environment and pay and benefit structures. As part of our on-going pledge to employees, we implement programs that are geared towards making a positive contribution to their wellbeing. Staff development, training and retention of skills is a key area of focus for our company. As a result of these key initiatives, we have been able to create an engaged workforce. We are really proud of the commitment of all our employees and look forward to the next phase in our company development. Asking our staff, rather than making a management decision, reflects our genuine approach to working with our employees to implement changes that will bring about improvements to their working conditions whilst ensuring productivity and quality are achieved."
Since using the expertise of ACAS, suggestions were voted upon by all employees in a series of workshops designed and facilitated by LoatesHR using creative ways to capture feedback in September 2018, so that we could establish which benefits our employees would appreciate the most.  Three clear preferences were occupational sick pay, holidays and group life assurance, and we are now rolling these changes out.