Midland Lead welcomes NBG to customer portfolio
Midland Lead, has secured a new contract with buying group NBG (National Buying Group), rounding off a successful 2017 for the company.
We are looking forward to  supply the group's 80 independent merchants with our range of lead products for the construction industry, which includes ancillaries as well as lead sheet.
The new customers will benefit from Midland Lead's outstanding service, including two – three day delivery times, in-store marketing support and staff training.
Midland Lead managing director Boudewijn Tuinenburg comments: "We're very pleased to start the year on such a positive note, not only re-contracting with our main customers, but also bringing a new customer on board in the shape of NBG. It's fantastic to be supplying such a large group, with over 300 branches throughout the UK, and this means contractors will have even easier access to our products.
"We hope NBG members take full advantage of our customer support, including the range of product guide videos and how-to videos we've been producing, all of which will be available through our website in due course."
A warm welcome to Midland Lead for our new NBG-customers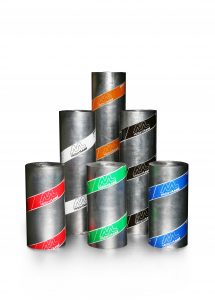 Midland Lead is the expert in lead products for construction, heritage and healthcare. We are the only UK lead manufacturer to offer machine cast, sandcast and rolled lead, enabling you to provide your customers with the products they require. In fact, we are one of four major UK suppliers to the construction sector, with over 600,000 tonnes of our machine cast lead sheet in use on buildings throughout the world.
Our commitment to quality, alongside customer-driven production and service has resulted in an outstanding reputation within the building industry, built up over 35 years .
Machine cast lead is our most popular product, and here's why:
Manufactured to BBA standard 86/1764
Made of 100% recycled lead
Available in codes 1- 8
Standard delivery of 2- 3 days* (*except Cornwall & Scotland. Delivery 4-5 day)
It is produced in the UK – facilities carrying ISO 9001, 14001 and 18001 accreditations
Approved by warrantee schemes of the NHBC, LABC and NFRC
Supported through training with roofing specialist at Leeds College of Building.
In addition, we also supply a range of ancillaries such as fixing clips, patination oil and flexible lead slate, so your customers have everything they need.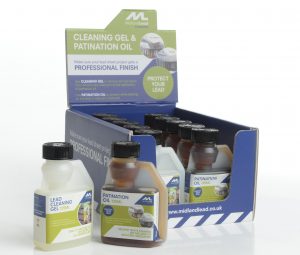 As a customer, you will benefit from Midland Lead's excellent customer service. Our standard delivery is two to three days and we can even supply a stock profile of best-selling products to help you know what to keep in stock.
We regularly produce marketing material to help you sell our products, such as counter displays, posters and outdoor banners. In addition we can produce tailored material for each customer's needs, from promotions to staff training support.
We are proud of our knowledgeable team of experts, and have recently expanded our team to increase our levels of customer support.
Midland Lead is the only independent lead sheet manufacturer in the UK, and is family-owned. We pride ourselves in supporting the independent builders' merchant trade.
Our commitment to sustainability

Operating sustainably is very important to us. Not only do we work hard to reduce emissions within our supply chain but our product is made from 100% recycled lead, which is recovered from lead pipes, cable sheeting, lead shot from shooting ranges and lead sheet from demolition projects. Ninety-five per cent of lead in the UK is recycled and can be re-cast over and over again, making it an extremely sustainable solution.
Please contact us now to ask for a quote or to discuss how we can support your business  – call 01283 224555