Midland Lead Welcomes Glasgow Clyde as 18th Training College
As we celebrate our growing partnerships throughout Scotland going from strength to strength, Midland Lead welcomes Glasgow Clyde as the eighteenth college to join our training initiative.
Glasgow Clyde College is one of the largest in Scotland and they span a large geographical area with main campuses located in the north west and south of the city in Anniesland, Cardonald and Langside. The colleges employ more than 1,000 staff and have 17,000 enrolled students.
Nikki Murray, senior lecturer in plumbing and gas at Glasgow Clyde College approached Midland Lead last year. Nikki is as passionate about supporting and developing future skills in construction as we are; "I read an article online about how Midland Lead were helping students across the country to learn how to work with lead while they are developing their construction skills at college.
"This is something that I think is so important for our apprentices and has provided the opportunity for students to practice working with lead more throughout their courses.
"When the students get the chance to work a lot more on lead, their confidence, understanding and passion for this durable and sustainable material increases significantly. We are really looking forward to working with the team at Midland Lead into the future."
We are looking forward to developing a strong relationship with Glasgow Clyde College and this is the fifth college in Scotland that we will directly support. The future is bright, and the construction industry in Scotland is expected to grow significantly over the next five years[1]. This forecast along with the Scottish Government's target of 50,000 new affordable homes by 2021[2], the demand for skills has never been higher.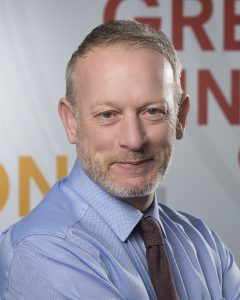 Greg Morrison is based in Lanarkshire and is the Midland Lead regional sales manager for Scotland, he added: "We can see that market confidence continues to grow and this is really encouraging for the future of construction in Scotland. It's great for us to be working with Glasgow Clyde College along with the others that are based here encouraging people to learn how to use lead in construction. The area I cover includes Scotland and the Highlands so there are lots of opportunities for us to look forward to."
To support this growth Scotland needs to help reduce the future shortage of skilled labour in construction. This is why manufacturers, like here at Midland Lead, recognise that the expertise of specialist sectors really does help to secure and develop a workforce. As part of our commitment, we supply machine cast lead, tools and ancillary products free of charge to participating colleges. We also visit as many of the colleges we can to present best practice on how to handle, store and work with lead.
[1] CITB report 2018-2022
[2] Source: CITB Industry Insights report Scotland 2018-2022 page 12