Midland Lead Sponsor the LCA Murdoch Awards 2023
Midland Lead, associate members of the Lead Contractors Association (LCA), an independent organisation that endorses quality standards within the lead workers industry, is proud to sponsor this years coveted Murdoch Awards.
As the UK's only independent manufacturer offering BBA-certified machine cast lead sheet that also has an Environmental Product Declaration (EPD), Midland Lead takes great pride in promoting the benefits of using lead in construction and roofing.
The LCA presents its coveted Murdoch Awards to individuals and companies who demonstrate the very highest standards of craftmanship in lead roofing. This accolade is open to professionals who work with lead and are invited to put their projects forward for their workmanship to come under the scrutiny of judges and peers.
The Murdoch Awards have long been recognised as a symbol of excellence for those engaged in the leadwork industry. There are three categories this year;
The Murdoch Award – project of excellence of over 5 tons, in lead installed with skill and technical precision.
The Murdoch Sponsors Award, sponsored by Midland Lead – project of excellence of under 5 tons, such as bay windows and small flat roof in lead installed with skill and technical precision.
The Murdoch Ornamental Award – new outstanding project of excellence in lead using molding, casting or bossing skills including statues, fountains and roof decoration demonstrating innovation in design and construction.
The awards were created by the LCA back in 1996 in honour of Dick Murdoch, nicknamed as 'Mr Lead', on his retirement. They were founded to mark his success in raising quality standards in lead-sheet work, part of which led to the founding of the LCA in 1984.
Celebrating both smaller installations that use less than five tonnes of lead sheet, and the more demanding of lead worker's skills with larger, more eye-catching projects, the awards attract many entries of an excellent calibre. For the last 26 years since the first award was presented the industry has seen many changes, developments and improvements, and these prestigious awards reflect that on-going progress and help to recruit new talent to the industry.
Midland Lead became associate members of the LCA in January 2023 and they are both committed to promoting lead as the most reusable, versatile and sustainable product in construction.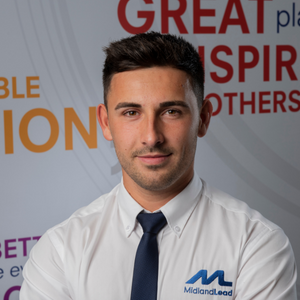 Kyle Hazeldine, Sales and Marketing Manager at Midland Lead said; "As a manufacturer of lead products we actively promote lead as a sustainable roofing and construction material. When applied by skilled professionals it can last for hundreds of years and can be recycled and reused an unlimited number of times.
"These awards play an important role in highlighting the incredible craftsmanship of professional lead workers and we share the same vision of the LCA and its members to ensure that there is an investment in training and skills to develop roofers of the future. Proud to be members of the LCA we also see this as a seal of approval from a prestigious and established organisation. We look forward to seeing this years entries, which we know will be a perfect combination of practical craftsmanship and beautifully applied lead work."
The judging of this year's entries will take place over the coming months by a panel of highly-respected professionals in the sector. The winners will be announced at a gala dinner in September where the finalists will be showcased to peers and judges.
For more information please visit the LCA website: https://leadcontractors.co.uk/