Midland Lead respond to ongoing CMA-investigation into Rolled Lead Cartel
More than three years after the Competition and Markets Authority (CMA) investigation started into alleged anti-competitive arrangements, two of the UK's largest rolled lead sheet manufacturers, Associated Leads Mills and BLM British Lead have admitted guilt and face fines of up to £11 million. A third company, Calder Industrial Materials is still under investigation as to its part in this alleged breach of competition law.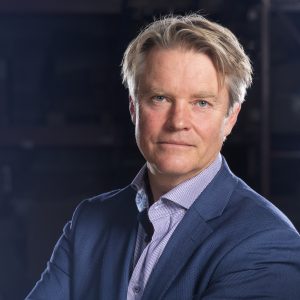 Midland Lead's Managing Director Boudewijn Tuinenburg, reacts to this recent news of the ongoing allegations; "Although this news is welcome, in our opinion it does not fully accentuate the severity of this case and the adverse effect that it has on the lead industry as a whole. This investigation has been drawn out over several years now, and it has left many contractors and builders merchants frustrated at the fact that they may have been exploited by the companies involved in fixing prices.
"We are disappointed that the lead industry has hit the headlines with such a negative focus. The CMA investigation, although imperative, reflects the lead industry in an unwelcome light that has been created by potentially three unprincipled manufacturers that could be seen as damaging to the rest of us.
"We welcome competition as we know that it encourages originality and pushes for excellence in customer service. This focus on price fixing is in no way reflective of how Midland Lead and many other manufacturers conduct business. On the whole the sector is innovative, customer focussed and provides high quality products in an ethical manner, all of which form our core company values.
"Midland Lead is an independently family-owned company that has been manufacturing machine cast lead for the last 37 years and has not, in any way, been complicit in the rolled lead cartel investigation by the CMA.
"Now, more so than ever, we should be focussing on the positive aspects of lead. We are keen to continue to work with companies that share our values, tackling wider issues such as skills shortage, training and encouraging sustainable manufacturing within construction. These issues are more achievable with a strong lead industry, where manufacturers and contractors work together.
"We are proud that we have grown the business through delivering and communicating our core values and we continue to build on a reputation for delivering high quality product and always working with integrity trust and honesty."
For more information on the #rolledleadcartel, also read: