Midland Lead joins BMBI Expert Panel
The Builders Merchant Building Index (BMBI) announces that Midland Lead's Sales and Marketing Manager Lynn Street will join a panel of industry experts.
The BMBI, a brand of the Builders Merchant Federation (BMF), is a monthly index of builders' merchant sales, providing in-depth reports to the industry. BMBI fills a gap in the UK's measure of Repair, Maintenance and Improvement (RMI) building activity, with information based on gold-standard quality data from GfK's Generalist Merchant Panel. BMBI has input from national and regional builders' merchants that accounts for over 80% of industry sales, no other indicator in construction is as comprehensive, up-to-date or reliable.
An integral part of the index is the panel of fifteen industry experts who are invited to speak exclusively for their markets, helping to describe trends for users of BMBI. As a leading manufacturer and supplier of lead products, we are delighted to share our time-served knowledge of the sector. Lynn Street will be speaking specifically for the lead market, explaining trends, issues and opportunities. Lynn's comments will feature from the next quarterly report, that is published in February 2020.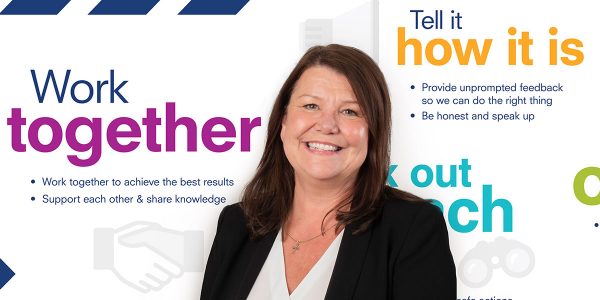 Lynn Street said: "Here at Midland Lead we are a pro-active company and very proud to accept the invitation to join the panel of BMBI experts. Over the years we have demonstrated our commitment and passion in the construction sector, and BMBI is the perfect platform to share our valuable insights into the dynamics and qualities of the lead industry.
"BMBI plays a positive role in the builders' merchant sector as a reliable source of data, sharing in-depth knowledge and insights. I am really looking forward to playing my part in the organisation and to be part of this growing panel."
MRA Marketing Managing Director Lucia Di Stazio comments: "Awareness of BMBI has grown rapidly since we launched it five years ago. Filling an important gap, BMBI is now widely used and referenced in construction, and by economists and Government. The Index provides reliable trend data and is an excellent platform for building recognition of our industry and for building brands. Experts are positioned as leading voices in their markets, and we're pleased to welcome Midland Lead as a new voice representing the lead market. With over 20 years' experience in the roofing and construction sector, Lynn will provide invaluable insights into industry issues and opportunities."
To download the latest report, watch the round table videos, or learn more about the Experts, visit thebmbi.co.uk.
Quick Facts about The Builders Merchant Building Index (BMBI)
The BMBI, a brand of the BMF, is produced and managed by MRA Marketing.
BMBI uses GfK's Builders Merchant Point of Sale Tracking Data which analyses sales out data from over 80% of generalist builders' merchants' sales across Great Britain.
Unlike data from sources based on estimates or sales from suppliers to the supply chain, this up-to-date data is based on actual sales from merchants to builders and other trades.
For the latest reports, Expert comments and Round Table videos, visit bmbi.co.uk.The Builders' Merchant Federation (BMF)
The Builders Merchants Federation Ltd (BMF) is the only trade association that represents and protects the interests of builders' merchants and suppliers to the building materials industry in the UK and Ireland.
Total membership at 1st January 2020 stands at 710 merchants, supplier and service companies who together have combined sales of £32bn and employ around 138,000 people in the building materials industry.
BMF's 363 merchant members operate from over 5,450 branches across the UK and Ireland.
View Lynn Street's profile https://www.bmbi.co.uk/experts/lynn-street/