Midland Lead Invited to attend BMF's Parliamentary Reception
Midland Lead is proud to be invited to the BMF's Parliamentary Reception to promote the CO2nstructZero Campaign and Sustainable Construction in October.
This event will showcase 'Building a Sustainable Britain' and we are part of a specially invited group of BMF Supplier Members who will exhibit and discuss the latest developments in sustainable manufacturing.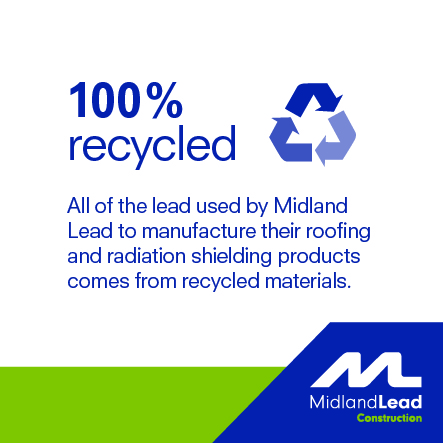 All raw materials used at Midland Lead are recycled and we are proud to be the first lead manufacturer to hold a BRE Global Environmental Product Declaration (EPD) for our cast sheet lead. This EPD certification validates our care and the positive impact we make on the environment, and we look forward to championing sustainable manufacturing in construction to BMF members, Westminster and Whitehall.
Following a previous invitation to attend a Parliamentary Reception in 2020, this will be an opportunity to share the sustainable values of lead, which is the original green construction material.
With an annual global production of more than ten million tonnes, more than 60% of lead production originates from end-of-life products, and at Midland Lead, we are proud to only use 100% recycled lead in our production process, producing quality-approved lead sheet for construction, radiation protection and heritage projects worldwide. Our processes combine the traditions of lead manufacturing with the technological progress and environmental awareness we pride ourselves on.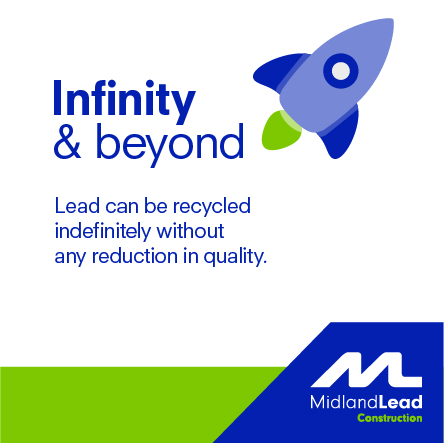 Current research shows that lead as a construction material has a lifespan of at least 60 years but if used and fitted correctly can easily last between 100-200 years. Other roofing products in the current market are rarely recycled and the majority of this ends up in landfills.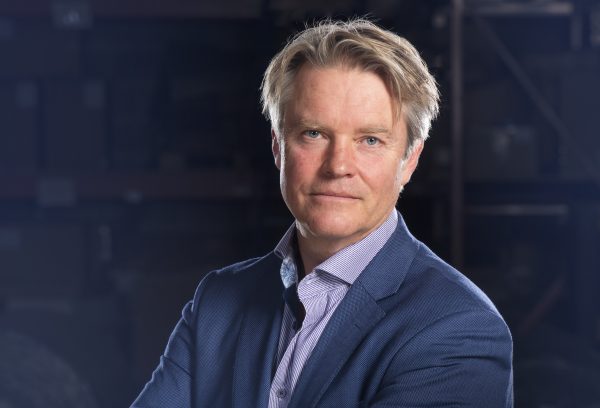 Boudewijn Tuinenburg, Managing Director, added; "We believe that lead sheet should feature in the CO2nstructZero campaign as it is the most sustainable construction product in the world. The campaign is founded by the construction sector's response to the UK's campaign to deliver net-zero by 2050. With 95% of lead being used solely in the construction industry and the fact, it can be recycled indefinitely without damaging the quality and integrity, the use of lead makes a uniquely positive impact on our environment.
"We are continually making improvements to our processes and sustainability is at the core of our business now and in our future plans. Our smelting, refining and casting processes are the most efficient processes in the lead sheet production industry. Whilst we are at the top of the game in terms of efficiency, we are working alongside environmental experts to use the best available techniques to further reduce our carbon footprint.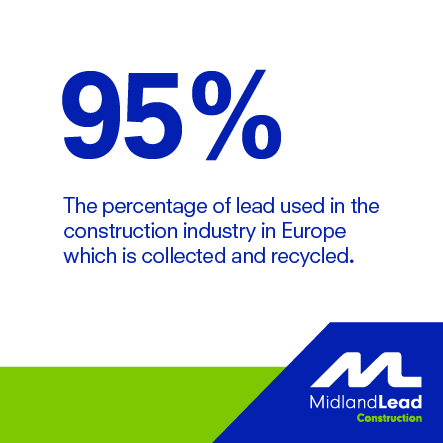 "We believe that by using heat recovery, solar power and the use of an electric fleet, we can enhance our manufacturing, supply chain and company ethos. Midland Lead's ongoing commitment is a great example of how manufacturing can, and should, make positive and constant changes to further strengthening the future of sustainable manufacturing. This includes how we reduce waste, conserve energy and natural resources, and minimise any negative environmental impact.
"Sustainable manufacturing in the lead industry is already paving the way for the future in construction, but with continual improvements to the industry, sustainability will be at the core of our future. We want to encourage change and share our learning to improve the industry's environmental impact.
"We are looking forward to re-visiting Parliament by representing the lead industry and we have some exciting news to reveal that reinforces our position to this group of Government officials and peers."