Midland Lead in Top 200 Businesses 2022
Midland Lead has been named as one of Derbyshire's Top 200 businesses that includes global brands such as Rolls-Royce, Toyota and Bombardier.
Following research carried out by the Business School at the University of Derby, the list showcases some of the companies that are helping to drive the local economy in a number of diverse sectors.
This list of 200 companies will feed into the East Midlands Top 500 companies league table based on turnover and indicates trends and growth sectors within the region. This is due to be published later in July.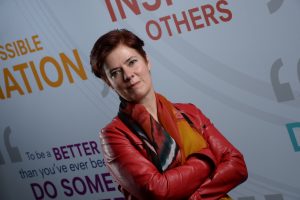 Francoise Derksen, HR manager at Midland Lead said their success is down to their team; "We are very proud of our achievements over the last 39 years, and we work with clients in the UK and overseas supplying lead products and services to the construction, roofing and radiation protection sectors.
 "Being included in the 2022 list of Derbyshire's top 200 businesses fills us with pride, and this is something that we will continue to build on with a strong team and ambitious growth plans, both in the UK and internationally.
 "With wellbeing and sustainability at the forefront of our core values, we will continue to contribute to the future economic growth of the region by providing employment opportunities, long-term career prospects and supporting the local supply chain.
 "As an independent UK manufacturing company we have our sights firmly set on the future and one of the biggest parts of this is building on our sustainable practices throughout the business and we look forward to sharing our plans very soon."
Professor Kamil Omoteso, pro vice-chancellor dean of the College of Business, Law and Social Sciences at the University of Derby, said: "As the university's profile and impact within the business community continues to grow and we move forward with our plans for our city-based Derby Business School, it's fantastic to see such strong, thriving businesses, many that the university works closely with, recognised in the list."
The full list can be found here: https://www.derby.ac.uk/business-services/top-200-derbyshire-businesses/business-listing/