Midland Lead Celebrates International Women's Day 2022
The theme for International Women's Day 2022 is 'Break the Bias', and in a sector that is largely male focused we thought it was the perfect time to celebrate some of our female team members. Diversity in the workplace is something that we support at every level within the business, and we are proud to celebrate some of the inspiring people that work here.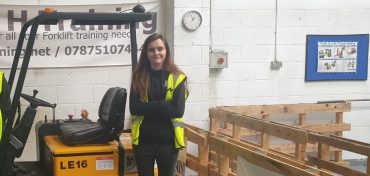 Gemma Mulcahy, operations assistant said: "I started working at Midland Lead in 2018 as an Administrative Assistant in the Sales Office in the offices with no real work experience, but everyone has been supportive at every step of the way.
"I began to work in Operations as an extra pair of hands during lockdown and I loved the fact this work was challenging and physical, now I have completed my apprenticeship course I have moved permanently to Operations because I have a keen interest in the manufacturing process.
"I am the only female operative in our factory, and I have learned how to drive a 3 tonne Forklift and a 12 tonne forklift, before gaining my drivers' license.
"I have never felt that working here my gender has prevented me from achieving anything that I want to do and Midland Lead is a really inclusive place to work."
Kelly Fox, regional sales manager for East England, London and Home Counties said: "In a largely male dominated industry, working in the construction is very rewarding and I have had the privilege of working in this sector for many years.
"Although there seem to be more women joining the industry there is still a long way to go and I fully support International Women's Day 2022 to highlight that no matter what gender you are, we have the freedom to pursue a career in whatever sector we want to work in.
"Midland Lead is a great company who really believe that diversity enriches a business and I am proud to work with many strong women within the business."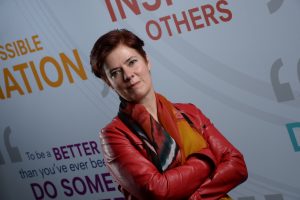 Francoise Derksen, HR Manager at Midland Lead said: "Here at Midland Lead we are convinced that the success of our businesses depends on the people that work here. We recognise that diversity brings a rich and valuable quality to our company, and we intend to continue encouraging people from all backgrounds in our recruitment and HR processes.
"Gender should never influence career choice and women should not feel restricted to applying for certain jobs, and men to others. It would be amazing to welcome more women into the construction and roofing industry in general, to help address this imbalance. At our manufacturing site it would be fantastic to see more females in operative roles – traditionally held by male workers. Gemma is our first female operations assistant working on the cutting lines, capable of driving our forklifts and other vehicles, while learning about other operational tasks such as production planning and health & safety. She really has earned her place within a male dominated environment, and we couldn't be more proud of her achievements.
"At Midland Lead we believe strongly in providing flexibility and encouraging people to self-select into the most appropriate role. In this sense, diversity is about employees recognising where they thrive and for us to be able to offer the resources that allow them to find the right role for them – regardless of stereotypes – because we know everyone is different.
"Encouraging a diverse workforce can start at a very early stage in peoples career choices and this is why we support eighteen colleges in the UK. Not only do we supply lead sheet and ancillaries, we also provide advice to support the real-world learning of future roofers. We invite students from all backgrounds to our facility so that they can see first-hand how our lead is manufactured while educating them about best practice in handling lead, compliance with health and safety and product-specific guidelines.
"We are proud to have such a strong and diverse team here at Midland Lead."