Celebrating partnerships, customers and staff in Scotland
All of us here at Midland Lead are proud to celebrate growing partnerships in Scotland, and we have lots going on as we head towards Burns Night.
Towards the end of 2018 we were delighted to announce our support and commitment to developing future skills in construction, and to kick off 2019 we are excited to introduce Glasgow Clyde College as the eighteenth college to join our training initiative.
We are looking forward to developing a strong relationship with Glasgow Clyde College and they will be the fifth college in Scotland that we will directly support. The future is bright, and the construction industry in Scotland is expected to grow significantly over the next five years. This forecast along with the Scottish Government's target of 50,000 new affordable homes by 2021, the demand for skills has never been higher.
To support this growth, Scotland needs to help reduce the future shortage of skilled labour in construction. This is why manufacturers, like here at Midland Lead, recognise that the expertise of specialist sectors really does help to secure and develop a workforce. As part of our commitment, we supply machine cast lead, tools and ancillary products free of charge to participating colleges. We also visit as many of the colleges we can to present best practice on how to handle, store and work with lead.
To continue our Scottish theme, in true tradition we are also looking forward to celebrating Burns Night at a supper organised by BMF (Builders Merchants Federation) on the 25th January.
Lynn Street, sales and marketing manager at Midland Lead will be attending and is looking forward to meeting customers and suppliers: "The BMF Burns Night celebration is not only the perfect way to celebrate in style, but it also gives us an opportunity to catch up on an informal basis with our customers in Scotland.
"Scotland is a really important area for construction and there are many large-scale developments in the pipeline from educational and healthcare facilities to new houses and offices. We have a strong customer base in Scotland and what better way is there to celebrate than to toast the haggis and enjoy the procession of the piper."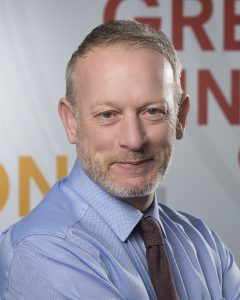 Greg Morrison is based in Lanarkshire and is the Midland Lead regional sales manager for Scotland, he added: "We are currently working on some very exciting projects with customers here in Scotland supplying the healthcare, heritage and construction sectors.
"This year has already got off to a great start and we can see that market confidence continues to grow. The area I cover includes Scotland and the Highlands so there are lots of opportunities for us to look forward to."
Over the next few months we will be announcing the completion of some great projects, so if you would like to know more, sign up to our monthly newsletter or follow us on social media for news and updates as they happen.