Midland Lead Announced as Finalists in Two Awards
We are thrilled to announce that we have been shortlisted for two categories in the Derby Telegraph Business Awards 2019 (DBTA 2019).
The Derby Telegraph Business Awards 2019 announced the businesses that have fought off fierce competition to be named finalists for this year's awards. The line-up of businesses is testament to Derbyshire's successful and innovative companies that are contributing to the county's economy and creating a strong workforce.
The two awards that Midland Lead have been announced as finalists for are:
Employer of the Year – sponsored by Smith Partnership. This award honours the region's top employers and we are proud that we have demonstrated strong investment in our employees as well having a reward scheme and other key employee benefits. This is great recognition that Midland Lead is one of the best places to work in the area!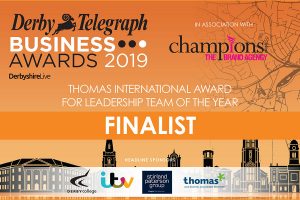 Leadership Team of the Year – sponsored by Thomas International. Recognising remarkable leadership skills this award will applaud our inspiring leaders who head up our successful organisation, while at the same time inspiring and empowering our staff by investing time into our people. Innovation, creativity, and determination are just some of the key traits that the judges were looking for in these applications.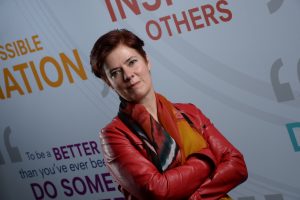 Francoise Derksen, HR Manager at Midland Lead is delighted to be announced as finalists for two prestigious Derbyshire awards: "I am really proud that we have been short-listed for the Derby Telegraph Business Awards. It's so nice to see that our efforts to continuously try and improve the way we work, gets recognised. Being among the Derby Telegraph Business Awards finalists will be an important celebration for the business – which we will do together with our employees who have helped to make Midland Lead what it is today.
"Being short-listed is a great morale boost and is reminder that we have achieved a great deal through our commitment to our customers and our staff. It's also inspiring us to continue on our journey, working together with expert consultants such as Loates HR, and learning from so many other ambitious companies in the county."