From Derbyshire to Costa Rica
We are delighted to welcome our Sales and Marketing Manager Lynn Street back this week, after completing an exhausting 360km charity cycle ride across Costa Rica all in aid of Women V Cancer.
Over the last few months, Lynn has put herself through an intense training course to ensure she was ready to cycle over 65km every day for this challenge to raise money for Women v Cancer.  This event is the latest in a series of cycle challenges that take place all over the world in aid of three British charities; Breast Cancer Now, Jo's Cervical Cancer Trust and Ovarian Cancer Action. Since the first Women v Cancer event that took place in Kenya in 2011, more than 80 women now form the team that have taken up these difficult challenges all over the world.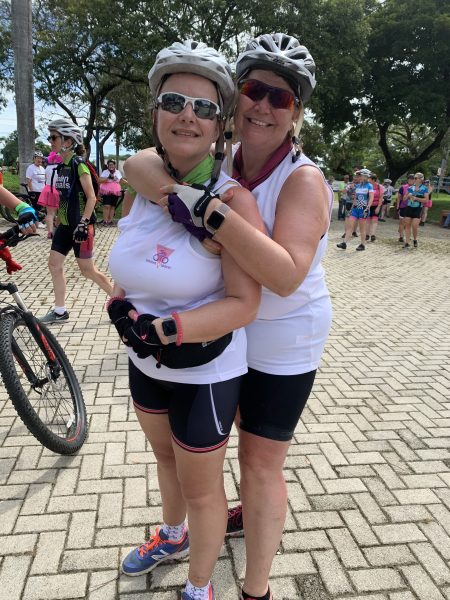 Lynn and her sister-in-law Tracy Edwards, who has been with her every step of the way, took to their bicycles again for the 2019 Costa Rica coast-to-coast 360km cycle ride. This latest event began on 24 October and ended on 1 November and the team has so far raised more than £320,000. The first leg started from Limon on the eastern Caribbean coast and finished in the beautiful Playa Hermosa on the western Pacific coast.
Lynn loves a challenge and this one started a while ago with a strict training schedule that included regular gruelling spin classes and lots of general fitness and 'off-road' cycle rides, but Lynn said that all the sweat and pain was worth it: "This has been a personal challenge following the devastating news that my daughter, Freddie, and very close friend, Sue, were diagnosed with breast cancer and have been undergoing treatment. Awareness and funding are absolutely vital to help with much-needed research to fight back at breast, cervical and ovarian cancer.
"Right from the very first challenge in Kenya eight years ago, I really wanted to do something that would put me through my paces but also raise awareness by doing something adventurous – and I have never been known to shy away from a challenge. The organisers of the Costa Rica event created such a varied and tough route through breath-taking and dramatic scenery, exotic Caribbean towns and villages. We also enjoyed seeing the local wildlife including a sloth trying to escape the torrential rain, parrots shading themselves from the midday heat and monkeys in trees that were fascinated by our group of 'heavy breathing' riders."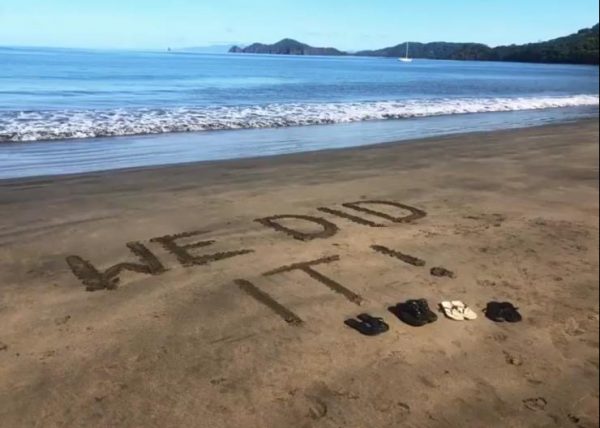 "But, this was by far one of the hardest challenges yet, with temperatures reaching 40 degrees and riding on tracks that were in some places almost unbearable, I have to admit that after a couple of days I wasn't looking forward to getting back on the bike for another day of cycling more than 65km. The things that kept me going to the end was the team support, generosity of everyone who has donated and my daughter Freddie, who I knew was rooting for me every step of the way."
"There is still a long way to go in terms of raising money for this very dedicated charity that supported, and to continue to support my family, and the people involved work tirelessly every single day. I am fortunate that I have been able to undertake this challenge on their behalf."
"Thank you to everyone who has supported me so far – your donations and kind words have been motivating and very welcome."
Although the physical challenge is now over, people can still sponsor Lynn by clicking onto her JustGiving page and giving what you can: https://www.justgiving.com/fundraising/lynn-costa-rica