Keep safe and stay in touch
As a customer of Midland Lead, you trust us with your orders, to not only manufacture them, but to do so safely, responsibly and on time. As we are trying to come to terms with the impact of COVID-19 (Corona virus), we'd like to share with you some of the steps we are taking to minimise disruption, cope and plan ahead.
Apart from following UK government guidance around the COVID-19 – we advise all staff to stay at home if they have symptoms, have been in contact with people that (potentially) have the virus or have recently been in an affected area – we have taken the following action:
Regular onsite briefings on how to keep safe at work. Hygiene has always been an important part of our procedures and is even more so now.
Staggered manufacturing and maintenance shifts to keep up with production and at the same time, minimise risk of spreading among staff that work together.
Limit visits of contractors, suppliers or other visitor onsite – only essential meetings continue.
Office workers, including sales office, are working from home as much as possible embracing modern technology.
External sales staff are working remote as much as possible and using technology to stay in touch with customers and colleagues.
In anticipation of Brexit, we have made sure our stock of raw materials is topped up that little bit extra. And we're intending to keep it that way for the foreseeable future.
Although UK government guidance around COVID-19 develops continuously, we feel we're in control and can manage the 'business as usual'. Our staff are all available and ready for you to get in touch. In fact, we've got the contact details summarized for you here: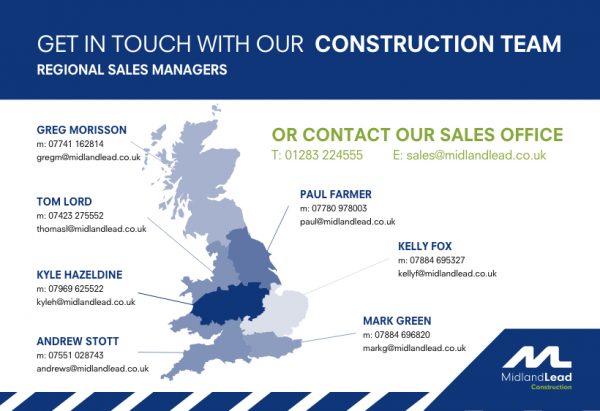 Thank you for choosing Midland Lead and stay safe.