Customer spotlight: Justroofing (Leicester) Limited
Company profile: Justroofing (Leicester) Limited
Business established: 2000
Head office: Leicester
Number of employees: 5
Branches: 1
Time working with Midland Lead: 10 years +
Justroofing is a true family-run roofing merchant in Leicester, providing a wide range of products and materials for any roofing project – commercial or domestic.
Since moving to its built-for-purpose new premises two years ago, it has undergone a transformation. Owner Tony Kidger explains; "The move has been fantastic for business. It's allowed us more space to store product and display our stock better.
"We provide a vast range of roofing products, including slates, tiles, roofing felt, lead, batten, nails and flat roof materials as well as reclaimed products for heritage projects."
Lead has always been one of the supplier's biggest sellers. "Considering we're not a lead specialist, lead is always in huge demand," continues Tony. "For this reason we keep a lot of lead in stock – in fact at the moment we have about 200 rolls of varying thicknesses. This is extremely beneficial for customers as they don't have to wait, even if they require a thicker than average size, chances are we have it in stock."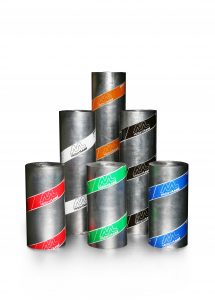 Maintaining a good relationship with manufacturers is key, says Tony, who has used other lead manufacturers in the past, but has retained a long relationship with Midland Lead. "We like the service we receive from Midland Lead, they deliver on their promises and the product is great quality. Customers appreciate the range of thicknesses as well as the ancillaries such as the fixing clips and sealant which are very popular."
Looking ahead, Tony doesn't have any concerns over the demand for lead; "I don't see the sales of lead decreasing any time soon. My customers are certainly keen to use lead on their projects thanks to its durability – and of course, the long guarantees."
Midland Lead looks forward to many more years supplying Justroofing, keeping their lead stock topped up ready for more orders.
To find out more about Justroofing and its products, visit www.justroofing.co.uk or call 0116 2760 201.