The Royal London Hospital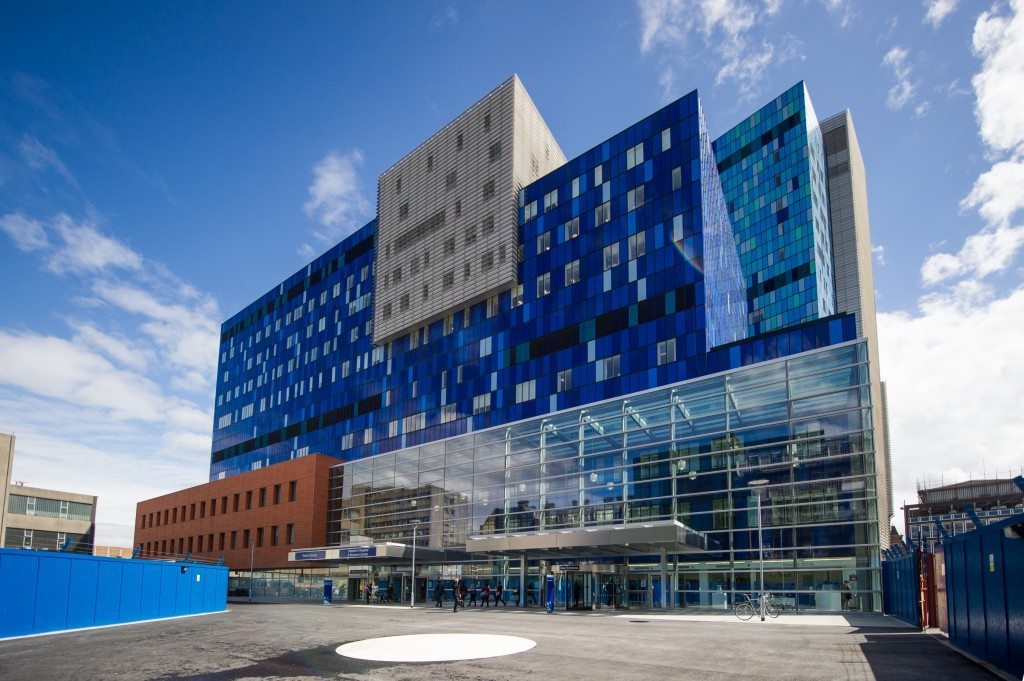 Lead products used:
300 Lead-lined Plasterboards (Gypsum Soundbloc) and Lead Sealing Strips
Contact:
Derek Bennet, Business Unit Director,
Clark & Fenn Skanska Ltd
"Midland Lead's extensive knowledge of lead-lined plasterboards proved invaluable for this project. Their speed of delivery and commitment to product quality ensured that we were able to meet time and budgetary constraints."
Derek Bennett, Business Unit Director,
Clark & Fenn Skanska Ltd
Quick Facts
Midland Lead supplied 300 lead-lined plasterboards (Gypsum Soundbloc) and related lead-sealing strips between 2012 and the present day. The lead shield ranged from Code 3 (1.32mm thick, used for a number of dental applications) through to Code 7 (3.15mm thick, typically used for X-Ray rooms).
The Project
The extensive 10-year redevelopment plan of The Royal London Hospital in Whitechapel was an incredibly ambitious project. Despite the constraints of an inner-city site and tasked with rebuilding an historic 18th century hospital building, the Royal London Hospital is now one of Britain's largest, most advanced healthcare facilities, boasting over 700 beds, three multi-storey towers and a helipad. Phase two of the immense plan included the refurbishment of two floors of its Alexandra Wing to install specialised dental services. Now home to the Barts Health Dental Hospital and used by Barts and The London School of Medicine and Dentistry, the building contains state-of-the-art imaging and radiology facilities, along with fully-integrated research and teaching facilities. The re-development of The Royal London Hospital has been named among the world's top 10 infrastructure projects.
Project Contractor 
Clark & Fenn Skanska Ltd, a wholly-owned subsidiary of Skanska UK, was chosen as the contractor for phase two of the project. Founded in 1912 by plasterer Willie Clark and surveyor Harry Fenn, the company quickly established itself as a leading contractor in solid and fibrous plasterwork. In addition to installing drylining and ceilings, Clark & Fenn Skanska Ltd offer a range of services including passive fire protection and glazed partitioning systems. Accredited to ISO 9001, ISO 14001, the company has won the ROSPA Gold Award for demonstrating occupational health and safety management systems on six occasions, and are four-time winners of the prestigious Plaisterers Trophy.
For more information contact-
T: 01923 722 709
www.skanska.co.uk