Re-roofing of York's Retreat Hospital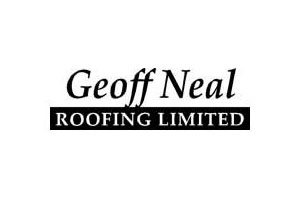 Lead products used:
Lead sheet, patination oil, expansion joints and copper nails
Contact:
Geoff Neal, Managing director
Geoff Neal Roofing Ltd
"It is vital that the materials we use are of the highest standard in terms of quality and consistency." Geoff Neal

As one of the North's leading commercial and domestic roofing contractors, Geoff Neal Roofing Limited has built a strong reputation for quality, service, safety and reliability during its 50-year history.
The York-based family firm also specialises in historic building renovation and numbers among its customers the National Trust, English Heritage and The Department for Environment, Food and Rural Affairs Agriculture (DEFRA).
The company is one of only 100 UK firms to have been awarded membership of the prestigious Lead Contractors Association (LCA) and has recently been invited to join the National Federation of Roofing Contractors' Heritage Roofing register in recognition of its expertise in historic building conservation.
"Our success is based on the quality and craftsmanship of our work", explains managing director, Geoff Neal.
"So it is vital that the materials we use are of the highest standard in terms of quality and consistency. We're happy to be able to work with Midland Lead who has supplied us with lead of various weights and sizes over the past several years."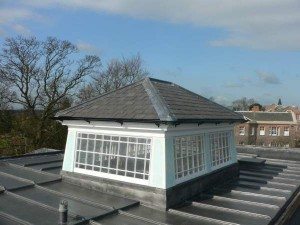 Geoff Neal Roofing Ltd also purchases ancillary products from Midland Lead including patination oil, expansion joints and copper nails. The company recently used Midland Lead products on a £50,000 project to re-roof York's Retreat Hospital. The work included installing new flat roofs and replacing the building's substantial roof lead flashings.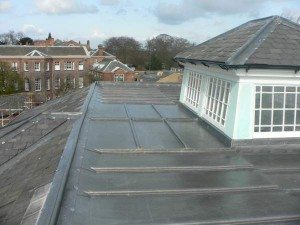 For further details, contact Geoff Neal at: +44 (0)1904 763 894.
Or go online: www.nealroofing.com