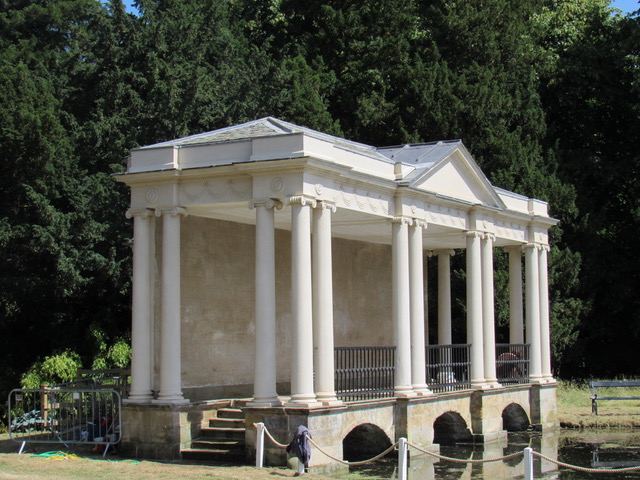 Lead products used:
- One tonne of code 6 rolled lead
- plus tern coated stainless banding
Contact:
Adam Burnett, AB Heritage Roofing
abheritageroofing.co.uk
Midland Lead is no stranger to working on heritage projects, as demonstrated by the company's specialism in sandcast lead, but it's not always sandcast lead that is specified for these types of installations. A recent example is a project that involved the stately home of Scampston Hall, which used Midland Lead product for some all-important detail work.
Project focus: Restoration of lead detailing work on Palladian Bridge
Project timings: February – June 2018
North Yorkshire-based Scampston Hall is not only a striking stately home but its grounds, carefully designed by Lancelot 'Capability' Brown in 1782, are why the hall and parkland have numerous visitors a year. Comprising several lakes and a naturalistic style where the landscape is uninterrupted by fencing or walls, the park includes many trails for visitors to enjoy. As well as an ideal family day out, the hall is a popular wedding venue, with a range of location options for both the ceremony and reception.
One such location is the Palladian Bridge, a classically-designed structure featuring Ionic columns and a detailed plinth, situated over the lake at Scampston. Earlier this year the bridge went through a major restoration project to ensure its features are preserved.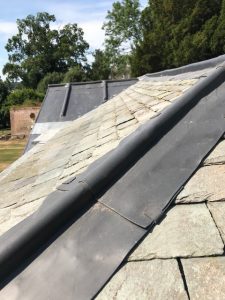 Supported by Natural England, the four month project involved each aspect of the bridge being stripped, repaired, painted and lovingly restored. Each stage of the restoration process was done using materials and techniques sensitive to the age and heritage of the structure. One key area was the lead work. This was one of the final pieces of the project to be completed and had to be done within a tight timeframe due to pre-existing wedding bookings.
Contractor Adam Burnett from AB Heritage Roofing, explains what work was needed: "We were tasked with replacing the lead cornices, lead ridges, hips and front pediment. These are important details, as they are key elements in retaining the building's classic style.
"We had no hesitation in using Midland Lead to supply the one tonne of code six rolled lead we needed for this project. In fact, we only ever use them, full stop. Their in-depth knowledge, competitive pricing and great customer service has never let us down. Also, their huge range of stock available means we can have whatever we need delivered in a short lead time – a must for this project."
Despite the relatively small areas, the detailing wasn't without its challenges. Adam continues: "All of the sections of cornices had internal and external angles with confined working spaces, meaning it was quite time-intensive work."
Chris Legard, owner of Scampston Hall comments: "We are so grateful to the support of Natural England which has enabled us to make such drastic improvements to the landscape here at Scampston, with both the lake and the Palladian Bridge. We are hopeful that all our visitors will be able to appreciate Capability Brown's vision for Scampston, restored to its original splendour. Through giving the bridge a little care and attention now, we hope that we will be able to preserve it for future generations."
Now re-open to the public, the bridge has been returned to its former glory, and is ready to provide a stunning backdrop to those all-important wedding photos.