Liberia call on Midland Lead for their expertise in providing radiation protection for Healthcare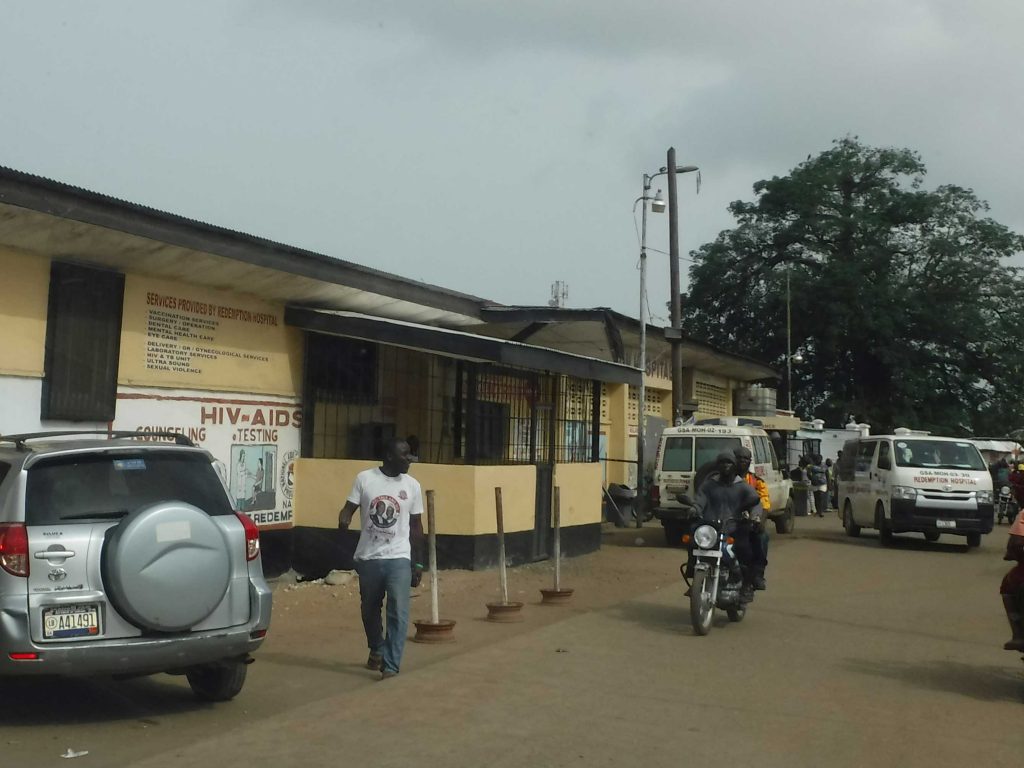 Lead products used:
All products that Midland Lead supplied to provide radiation protection for Healthcare settings, were bespoke and fit-for-purpose at twelve different facilities, the requirements included:
• 447 lead-lined gypsum boards, 2.0m x 600mm with a 1.80mm lead shield.
• 12 Mobile radiation screens.
• 13 lead-lined doors.
• Lead sheet for jointing strips and electrical box sealing applications.
Contact:
Dave Woolley, Business Development Manager Export at Midland Lead

Twelve hospital sites in different regions of Liberia were identified as a priority to modernise healthcare provisions for patients and staff, so Midland Lead were asked to advise due to their unparalleled experience in radiation protection for Healthcare.
As part of the key provision of healthcare improvements funding was made available to enable Liberia's first Western standard x-ray facilities to be built in each of the twelve hospitals that were identified. One of the main challenges in delivering the project was that the local workforce had neither the skills nor the tools to carry out such specialist work.
From the very beginning of the project, Midland Lead worked closely with representatives in Liberia to provide advice and expert guidance to develop their exact product specification. Once the product specification was agreed to be fit-for-purpose for all twelve facilities, (each one different in location, size and available workforce), the next challenge was to ensure that a qualified Radiation Protection Adviser (RPA) was appointed to provide detailed and intense training to the local workforce to ensure that the products would be correctly assembled and built.
If you have a project needing expertise in Radiation Protection for Healthcare, then get in touch with us to discuss how we can help.  Call us on +44 (0) 1283 224 555 or contact us via our website.
Midland Lead provided specialist lead-lined products for use in radiation protection for healthcare to enable the first Western standard x-ray facilities to be built in Liberia.
Twelve hospitals in Liberia were identified as priority projects for improvements in the provision of healthcare facilities.
Without skilled labour or expertise, training was provided to ensure each hospital would be fitted with the product to the standard required for effective radiation protection.
Midland Lead appointed Bob Kerr from RP Alba Ltd, a fellow member of the Society of Radiologic Protection (SRP) and qualified RPA, to carry out the training on the ground in Liberia. Developing the specification, providing lead-lined products and training the local workforces at twelve different sites was a logistical challenge, but they overcame all the potential obstacles by providing good communication at every step of the journey.
Even though none of the contractors who carried out the work had any previous experience of fitting structural radiation shielding, the training provided to the supervisory staff proved invaluable and equipped them with the confidence and skills to carry out the work themselves.
Once the fitting and fixing of the first facility in Liberia was completed after the training, it was clear that further facilities would follow the guidance laid out on how to use the tools to the exact specification which was crucial to the integrity of the facilities.