Lead roofing at Mickle Hill Grange, Keyston

Lead products used:
Machine cast lead for capping, soakers and dormers, lead roses and lead dots
Contact:
Frazer Simpson, Business development manager
Russell Roofing Limited
"We have used Midland Lead over the past year and are extremely pleased with the level of service provided. They are very helpful and knowledgeable whenever we call and are prompt at responding to our queries."
Frazer Simpson, Business development manager, Russell Roofing Limited

Russell Roofing Limited has been established since 1962 and specialises in high-quality traditional and modern roof coverings throughout the UK. Through extensive teams of experienced and qualified tradesmen, they have built a strong reputation for quality, service, safety and reliability.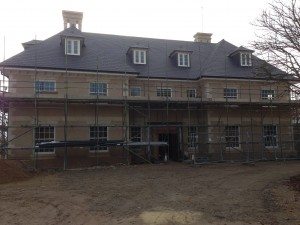 The company is registered with Competent Roofer, that allows professional roofing contractors to self-certify that their roof refurbishment work complies with Building Regulations.
Russell Roofing Ltd have been working with Midland Lead over the past year and have already built a great working relationship, purchasing quality lead products and other ancillary products. The roofing company recently procured £20,000 worth of lead products through Midland Lead on a project in Mickle Hill, Keyston.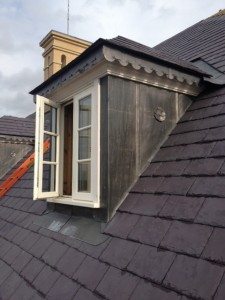 The work included substantial lead work, including dormers, capping, hips and internal chimney works. The client was absolutely delighted with the work in question and has already spoken to Russell Roofing about the next project.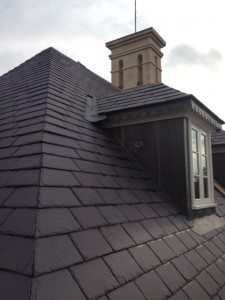 For further details, contact Frazer Simpson on +44 (0)1604 877 581.
Or go to www.russell-roofing.co.uk